Winter Skin Care Protector#New#
Winter Skin Care Protector#New#
Winter Skin Care Protector#New#
Product Description
Because Skin Deserves Extra Attention During the Winter
Do you have wind burn or chapped hands? Or maybe your skin is super dry and flaky. This is the best moisturizer for fast relief and wonderful healthier looking skin.
This repairs dry cracked skin, while protecting your skin from the harshest cold weather. Nourishing Avocado, Kukui and Apricot oils (and more) keep your skin looking and feeling its best during the harshest winter weather.
Improve the skin's texture and leave you with that healthy glow.
No matter what the cause may be for your dry and red winter skin, our winter skin serum is the best nutritive serum for fast and healthy relief without any harmful side effects.
So go ahead, enjoy radiantly healthy skin this winter!
Nutrient rich body serum made fresh in the USA.
Protects your skin from damage caused by bitterly cold winds and dry indoor conditions.
This winter serum also has high quantities of vitamins and essentials oils for healthy skin growth, repair and the prevention of premature aging.
Made with natural-chain fatty acids, which allows it to retain the moisture content of skin while helping look and feel silky smooth.
No Mineral Oil, No Petrolatum, No Silicone, No Water, No Alcohol, No Fillers.
Fast, deep absorption improves elasticity and tone, rescuing skin from dryness.
Lavender and Grapefruit Essential Oils help nourish skin and invigorate the senses for the ultimate experience.
Apricot Kernel Oil maintains moisture levels while soothing skin and slowing down the effects of aging.
Avocado Oil is rich in antioxidants, fatty acids, minerals, and vitamins, which moisturize skin and protect against damage.
Kukui Nut Oil provides relief for dry, itchy and sunburned skin with the help of essential fatty acids and Vitamins C, D, and E.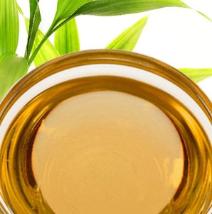 Apply all over the body, ideally to just-bathed, barely dry and damp skin to seal in moisture.
Use immediately after showering or bathing for even better results.
TIPS
• Can be used every day as a general moisturizer.
• We suggest that you use sun protection after using this product.
• Apply on damp skin for extra moisture.
• Use our Body Cream to further hydrate and nourish skin.
Corylus Avellana (Hazelnut) Seed Oil, Juglans Regia (Walnut), Prunus Armeniaca (Apricot) Kernel Oil, Persea Americana (Avocado), Aleurites Moluccana (Kukui Nut), Oryza Sativa (Rice) Bran Oil, Amygdalus Persica (Peach) Kernel Oil, Pelargonium Graveolens (Geranium) Oil, Citrus Grandis (Grapefruit) Peel Oil, Lavandula Angustifolia (Lavender) Oil, Tocopheryl Acetate (Vitamin E).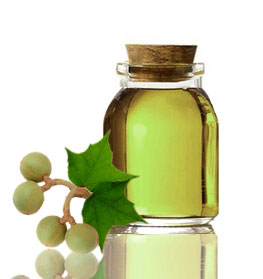 Customer Product reviews and testimonials are provided for informational purposes only. Customer Product reviews and testimonials reflect the individual Product reviewer's results and experiences only. Product results may vary based on individual user. There's no guarantee of specific results and results can vary.
I saw this on pinterest and decided to try it out -I am so happy I bought this! My hands, legs, and face were horribly dry and cracked almost all the winter. With other products I'd have to reapply a few times a day and use quite a bit each time too, but I rarely have to use this more than once, and I don't need a large amount either. I used this winter serum for my cracked flaky skin and is making my skin smooth, super hydrated, looking gorgeous - the best- and is a plus I was not expecting...!! is clearing my skin of spots and many of my skin marks had faded significantly. I have to say I was stunned.
Wanda F
I love my skin now. My hands were literally so cracked and dry they were bleeding nightly. Cuticles? Gone. Bloody stumps hello! I tried every otc moisturizer and they all made it worse. Yesterday I started to use and within an hour my skin was soft, relief and smooth, what a great reaction for that. It even worked on the around my mouth rash I had from the winter. I was blown away by how fast this product done on this stuff. It claims to not only be great for the winter time, but all seasons as well. I'm here to tell you it is an EXCELLENT skin moisturizer.
Natalie M
I have tried oils, Rx, and so many winter drying out products in the past and this winter serum works. Thank you for developing such a truly helpful, natural product. I will be purchasing this again!
Irene C
Doctors don't seem to find the correct products for me or maybe they really don't know what to do. I was once healthy and I was proud of my skin but then I got pitted with skin issues because winter time. My face gets dry, red and patchy, and my hands, arms and legs crack and bleed. It is very uncomfortable and painful, and regular lotions, prescription creams or pure butter wasn't cutting it.... So I bought this winter skin treatment and tried it (I found it worked best by using it three times at day), well the results were amazing, within two weeks my skin is sniny healthier and even than ever before!
Cheryl N
My dry crackes skin feel almost as soft as my daughter and I feel so much better about how my skin looks. I cannot recommend this product enough and I plan on trying out some of the other skincare stuff from this company. As soon as I can.
Edine V
Dry, cracked skin it is completely gone, I can just to feel smooth skin, it feels great and that is not something I've ever been able to say in my adult life. I have noticed much of a change in my dark spots and other skin areas, I'm honestly very gratefull!. The smell of this stuff is pretty good, please don't alter the formula. I am so excited to see what my skin looks like after the first month!! I will gladly repurchase this monthly, and use it daily to keep up these results!
Romina N
The amazing thing is that its been almost a month since I first started using this winter skin treatment night and morning) my skin is completely moisturized and now I no longer need to use it as regularly, I apply it only at mornings. I can't think of which really is negative from using this serum - if your skin is super dry, a little bit does go a long way! I'm able to use less product the longer I use the serum and my skin becomes more moisturized.
Katty B