Sunless Tanning - Daily Facial Cream
Sunless Tanning - Daily Facial Cream
Sunless Tanning - Daily Facial Cream
Product Description
A Daily Facial Moisturizer for the Right Amount of Color!
Apply this daily facial moisturizer to achieve that sun-kissed glow.
Works on all skin types and complexions for the most natural-looking sunless tan.
Look and feel younger while giving your skin the benefits of anti-oxidant and vitamin-rich natural packed goodness.
A Fresh delicate all-natural scent of orange and geranium.
Stephanie N. says-
I ordered this based on the reviews, and I must say, that a little goes a long way! It smells like lemons and is not orange at all. It really looks like a deep tan, if you keep building on it. The first day after using, I had a healthy glow! I have dry skin, and the moisturizer properties are great! Another customer had said in her review that she uses a kabuki brush to put it on, which was a great idea. Then I use a contouring brush in areas where I want more color- I have gotten so many compliments! Please never stop making this product! I got a nice sized sample of shampoo also, that I gave to my fiancé. It smells good and he loves it! Thank you all!
A healthy and youthful-looking tan is yours with a fresh citrus scent, applies evenly with no streaks, just a 100% natural-looking tan.
Indulge your skin with an antioxidant-rich golden blend of apricot, avocado, borage, chia seed, vitamin E, and plant extracts.
Get a bronze finish and a radiant, even skin tone for your most natural-looking sunless tan ever!
Dani says –
I was apprehensive about using a tanning cream on my face, but I have used and loved this company's products for some time and thought I'd give it a try! I used a very little the first night and it was a very subtle change. Then used another very tiny amount the next night and after 3 uses I looked perfectly sun kissed! Now I use once a week and it keeps my skin vibrant and glowing! You can feel the natural ingredients and know it's good for your skin! I'm 43 and take great care of my skin so finding this product has been wonderful!
Lulu Says-
The tan I got from this cream is lovely. I wash and exfoliate my face and neck with my favorite scrub every week. I patted my face dry then applied this cream, allowed it to dry and went to bed. Once I woke up, I saw that my medium beige skin had turned a light golden color. It looks so natural and pretty. I didn't feel that the product made my skin streaky or orange. I like that the product has a gel-like consistency and smell like lemons. I personally love this product completely.
This rich, creamy formula creates a barrier that nutritively moisturizes skin and maintains a deep, dark tan.
Nutritively conditions and moisturizes skin while providing color without the help of the sun or a tanning bed.
Apricot Kernel Oil is enriched with linoleic acid that nutritively tones and firms skin while maintaining its moisture balance.
Borage Seed Oil is a nutritive anti-inflammatory supplement that reduces the effects of skin disorders and imbalances.
Chia Seed Oil has omega-3 fatty acids that are found in nature that help unclog pores and nourish all skin types.
Apply to face as you would with a moisturizing lotion, taking care to avoid hair.
For best results, cleanse and exfoliate skin and apply on dry skin.
Use gloves or wash hands and nails immediately with soap after application to avoid discoloration.
Allow cream to dry completely before applying any facial products (makeup). You will begin to see the development of color within 12 to 24 hours.
To maintain or deepen your desired shade of tan, reapply 1-2 times a week or continue to use once a day until you reach your desired level of tan and maintain as needed.
Purified Water (Aqua), Prunus Armeniaca (Apricot) Kernel Oil, Persea Gratissima (Avocado) Oil, Borago Officinalis (Borage) Seed Oil, Salvia Hispanica (Chia) Seed Oil, C12-15 Alkyl Benzoate, Oenothera Biennis (Evening Primrose) Oil, Dihydroxyacetone, Calophyllum Inophyllum (Tamanu) Oil, Limnanthes Alba (Meadowfoam) Seed Oil, Squalane (Olive) Oil, Erythrulose, PEG-150 Distearate, Cetearyl Alcohol, Polyguaternium-37, Rosa Canina (Rosehip) Fruit Oil, Caprylhydroxamic Acid (and) Caprylyl Glycol (and) Glycerin, Punica Granatum (Pomegranate) Seed Oil, Citrus Sinensis (Sweet Orange) Essential Oil, Boswellia Carteri (Frankincense) Essential Oil, Pelargonium Graveolens (Geranium) Oil, Cymbopogon Martini (Palmarosa) Essential Oil, Cananga Odorata (Ylang Ylang) Flower Oil, Citric Acid, Tocopheryl Acetate (Vitamin E).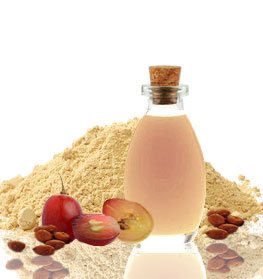 Customer Product reviews and testimonials are provided for informational purposes only. Customer Product reviews and testimonials reflect the individual Product reviewer's results and experiences only. Product results may vary based on individual user. There's no guarantee of specific results and results can vary.
This tanning cream is the truth! My skin has never looked so healthy. Being in my 30s, I do not like to subject my skin to any sun damage. It gives your skin a hint of color with looking crazy. My skin is glowing, hydrated and silky smooth. The color showed up on my face, neck, and shoulder within the end of the day. A tip for anyone using this product using this on your face, wax your brows or any unwanted before applying this product. That was the mistake I made without even thinking about it. Either way it is still wonderful.
Isa L. Queens, NY
Amazed! I have been looking for a good face self-tanner for the longest time. The moisturizing aspects of this cream feel good on my skin and it doesn't clog my pores. Any product change would destroy my skin completely. The hint of a tan give my skin sun-kissed glow and I personally love that. I apply this every three days in the mornings and evening when I go out.
Melody O. Lincoln, NE
This self-tanning cream is extraordinary. My skin became a nice golden tan without looking like bacon. I apply this cream as a moisturizer every other day after I have dried and washed my skin. I was hesitant to trying this product, due to how sensitive my skin is. People genuinely believe that I actually retained a natural tan. It is a miracle product and I recommend to all fair complexions.
Makayla U. Tulsa, OK
Works very well. This cream produces a subtly noticeable change after the first application. The tan color looks close enough to a natural tan through the first few days. I apply this cream with gloves in one of my husband's old T-shirts. The smell is pretty good. I do suggest for first timers to follow the directions 1. Apply this cream in very thin layers.2.Pay attention to hard to reach areas like your knees, elbows, fingers, and feet. 3.Have a friend help you apply self-tanner to your back 4. Shave, wax, exfoliate and lightly moisturize before applying this product 5. Wear gloves 6. If you apply at night, cover your bedding with old towels to prevent staining. I do suggest trying this product if you are tired or wary of tanning under the sun or in a tanning bed.
Paislee N. Dover, DE
I really do like this product. I use it every other day after a shower to maintain my color. The texture is nice and I really do love the smell. My face usually does not tan evenly so this really helps even out the tone without looking overdone. My skin is very sensitive and dry due to the change of seasons. The cream hydrates my skin without leaving it greasy, inflamed or itchy. It does take about a day for the color to show up on my skin but I don't mind that. It works and does exactly what it claims.
Nayluma B. Peoria, IL