Sunless Tanning - Anti-Aging
Sunless Tanning - Anti-Aging
Sunless Tanning - Anti-Aging
Product Description
Get a Flawless Golden Tan.
At last a sunless tanner for your skin type. Get that natural golden glow you deserve today!
This aids in diminishing the appearance of stretch marks, cellulite, wrinkles, and other imperfections.
Skin loving borage seed, jojoba, rosehip and more deliver goodness to rejuvenate for a more radiant appearance.
This anti-aging sunless tanner quickly and simply delivers wonderful natural hydration and skin color.
Quick and Easy. No waiting to rinse off in a shower. Apply and Go. No artificial color or fragrance.
Heidi R. says –
I've tried many self-tanners this year. This one is the best by far!! Easy to use. There's no streaking, no orange tone. Leave skin soft and moisturizer. It's as easy as applying lotion after the shower. Can use daily to build your tan or just a few times a week. It's very natural looking tan all over. You can ever use on your face and neck. That's a huge plus for me. I will definitely buy again!! Well worth the cost. Plus, it's less expensive than other prestige self-tanners
Applies evenly with no streaks, just a 100% natural-looking tan with yummy richness.
Vitamin E and essentials of myrrh and geranium are loaded with anti-oxidants.
Get a bronze finish and radiant skin tone for the most natural-looking sunless tan ever!
Made right here in the USA with the best ingredients from around the world.
Continue to use until you have reached your desired level of tan, then as needed to maintain.
After you have finished the application, allow a minimum of 8 hours or longer before taking a shower.
Terri says –
I stopped going to tanning beds over a year ago and have been looking for a good sunless tanning Lotion. I hit the jackpot with Just Nutritive Sunless Tanning lotion! As I am in my 60's and need to moisturize daily, this product provides many ingredients that are good for aging skin. My daughters thought I had started using tanning beds again and were very surprised when I told them about this product. So many sunless tanning lotions streak and leave skin blotchy orange, but not Just Nutritive!! Highly recommend this product!
Kathy D. says-
I love this self-tanner after 2 applications I got the perfect brown tan color, not at all orangey I should mention I do have a light tan color all year long. Just follow the directions. I used a salt scrub on the tops of my feet, elbows, and knees. I also put a little lotion on these areas before using this tanner. Great tan color. Will buy this product again I'm throwing away my other self-tanners. Takes 2 days to get deepest tan color after using product 2 days in a roll.
Provides color without damage from the sun or tanning bed.
Nutritive Borage and Jojoba moisturize, soften and add shine to skin.
Rosehip Oil protects skin from damage with Omegas 3, 6 and 9.
Pumpkin and Carrot Seed oils improve skin tone, help wounds recover more rapidly, fight acne, and help with skin renewal.
Apply to face and body as desired as you would with a moisturizing lotion, taking care to avoid hair.
For the best results, cleanse and exfoliate skin and apply on dry skin.
Use less product on elbows, knees, and heels to prevent deeper tanning in those areas.
Use gloves or wash hands and nails immediately with soap after application to avoid changes of color.
Allow to dry completely before dressing.
You will begin to see the development of color within 12 to 24 hours.
To maintain or deepen your desired shade of tan, reapply 1-2 times a week or continue to use once daily until you have reached your desired level of tan and maintain as needed.
Purified Water (Aqua), Borago officinalis (Borage) Seed Oil, Simmondsia Chinensis (Jojoba) Seed Oil, Rosa Canina (Rosehip) Fruit Oil, Prunus Amygdalus Dulcis (Sweet Almond) Oil, Helianthus Annuus (Sunflower) Seed Oil, Dihydroxyacetone, C12-15 Alkyl Benzoate, Cyclomethicone, PEG-150 Distearate, Cetearyl Alcohol, Polyquaternium-37, Caprylic/Capric Triglyceride (Coconut Oil Fractionated), Vaccinium Macrocarpon (Cranberry) Seed Oil, Erythrulose, Linum Usitatissmum (Flax) Seed Oil, Cucurbita Pepo (Pumpkin) Seed Oil, Oryza Sativa (Rice) Bran Oil, Caprylhydroxamic Acid (and) Caprylyl Glycol (and) Glycerin, Daucus Carota Sativa (Carrot) Seed Oil, Commiphora Myrrha (Myrrh) Oil, Pelargonium Graveolens (Geranium) Oil, Citric Acid, Tocopheryl Acetate (Vitamin E).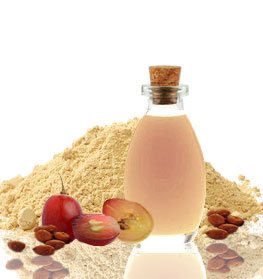 Customer Product reviews and testimonials are provided for informational purposes only. Customer Product reviews and testimonials reflect the individual Product reviewer's results and experiences only. Product results may vary based on individual user. There's no guarantee of specific results and results can vary.
I love my skin and I love to give it the best. I am in my 60s and I have always taken very good care of my skin. I wanted tan skin but never liked the idea of being in the sun or a tanning bed. I was looking to purchase my usual nutritive face serum and I saw this product. I purchased this product and was extremely happy about it. I have a beautiful sunkissed glow that my husband raves about. Great Buy!
Daniella P Sarasota FL
Due to my age, I try not to say out in the sun too much. I burn before I actually tan. I always wanted to be tan. I'm always shopping on your site and I love all your products. When I stumbled across your site and saw that you selling self-tanner I just had to jump at the opportunity. I am so glad I did. Everyone is asking me how did I get so tan. I will recommend this to the rest of my friends and family.
Abby R Los Angeles CA
I get a nice tan with this product. My tan looks natural and I get complimented on how nice my skin looks. Definitely, a wonderful product that keep my skin soft, moisturized, and tan without going into a tanning bed
Tonni T Warner Robins GA
When I was living in Florida, I was tempted to tan my skin in the sun but wanted to try a self-tanner first. I read the raving reviews and decided to purchase. I got a beautiful tan! It's hard for me to stay in the sun too long as I do burn. I have gotten compliments from family, friends and even my dentist! I only apply this self-tanner on the weekends. I make sure my skin is well moisturized, dry, and exfoliated to prevent dry patches. I applied thin even layers of this tanner all over my body. The color came within an 8 to 10-hour span. I do reapply the lotion every two days to maintain the color.
Winona Q. Lansing,MI
I love this tanner. I have been using your line of product. I am in my late 40's with light skin and I used to love tanning outside but it had affected my skin badly as my skin started getting a bit "leathery". I stopped tanning outdoors and started using self-tanners. Some tanners either leave me orange/green tint or patchy and uneven. I bought this product because has a lot of great ingredients and review. I used it last weekend. I always try to prep my skin by washing, exfoliating and moisturizing. I allow my skin to fully dry. Once it is, I apply the self-tanner all over my face and body and allow to dry for double the time(30 mins approximately). I get dressed and do errands for several hours. I saw my skin get to a golden bronze. It looks so natural! I would recommend this to anyone who wants get tan without damaging their skin.
Lorna I. Bridgeport,CT