Psoriasis Soften Hair Shampoo #Psoriasis Shampoo#
Psoriasis Soften Hair Shampoo #Psoriasis Shampoo#
Psoriasis Soften Hair Shampoo #Psoriasis Shampoo#
Product Description
Is your shampoo making your scalp worse?
With scalp psoriasis, shampoo can be a crucial choice.
Many shampoos have ingredients that may cause dryness, irritation or itching which may make your scalp worse. Changing to our shampoo is a fast and easy option.
Imagine using this rich, creamy sulfate-free shampoo created for sensitive scalps to cleanse gently .
Made with soothing plant essences and naturally rich emollients that may soften and calm itchy dry skin.
Crafted for sensitive scalps with extracts of Calendula, Milk Thistle with Andiroba, Foraha, and Karanja to deliver natures goodness to help restore and calm.
Perfect for all hair types and color safe, this shampoo helps retain moisture and restore balance, leaving sleek, soft, manageable, and healthy-looking hair.
Jamie says-
Psoriasis for 20 plus years! Tried everything! This works. I've used this psoriasis shampoo for about a month and can tell the difference. I work it in all over for a minute, let it sit for a minute before rinsing out. It really helps to keep my scalp under control. Smells nice and does an excellent job with my hair too.
Effective for all hair and scalp types, this intensive formula helps retain moisture, restore balance and add shine to hair with natural extracts.
Gentle enough for daily use. Color Safe.
No Artificial Fragrance, No Mineral Oil, No Petrolatum, No Silicone, No Alcohol, No Parabens.
Pat says-
I have psoriasis all over my head. I have tried everything one could think of but still horrible. I am so frustrated with all of the medicated brands that don't work or work for a bit, and they have their own issues….like what do those ingredients really do. Anyways, I have only used this about a week, and my itch is almost gone, and my psoriasis is better. Not a cure of course but relief! I don't feel the need to scratch my scalp. Worth every dollar. Thanks just nutritive for this.
Jamie says-
I was miserable. Within the first week, this product completely got rid of all the itching. I now use it once to twice a week and have had no more problems with my scalp at all! It smells as good. I HIGHLY RECOMMEND this shampoo for anyone with similar issues. I believe you will be very happy you tried it.
Kelly says-
Truly does the job. I've suffered from dandruff and an itchy scalp. I used lots of different shampoos, and they seemed to make my dandruff worse. But the more I use this shampoo, the better my scalp is getting. Not 100% cured, it's a big step in the right direction.
Made fresh in the USA. Gentle enough for daily use.
Made for men and women.
Anti-fade, color safe formula keeps hair color longer without chlorides or sulfates.
Free of harsh detergents like Sodium Lauryl Sulfate, Sodium Laureth Sulfate, parabens, artificial colors or fragrances.
Nature's best ingredients provide nutrients with vitamins that deliver rich nutrients to your scalp and hair.
From the Amazon, Andiroba oil is well known in Brazil and used is to improve skin conditions. Andiroba oil helps restore balance and allows your skin to heal itself.
Foraha oil has anti-inflammatory, antibiotic and antioxidant properties. Karanja oil has been widely used in India for a variety of ailments and is used in Ayurvedic medicine.
White Willow Bark has been used for centuries, dating back to 500 BC by the Chinese. It has moisturizing and soothing properties that may help irritated skin and has long been used as an astringent and an antiseptic in cleansing the skin and itchy scalps.
Panthenol Vitamin B5 has a calming effect on a sensitive or irritated scalp while dirt, sebum and dead skin are lifted away.
Calendula extract from the common marigold flower has been used to soothe sensitive or irritated skin as it is said to possess powerful, healing and anti-inflammatory properties.
Milk Thistle extract soothes skin and can moisturize dry or cracked skin.
Vitamin E is an anti-inflammatory that calms and hydrates sensitive skin and also promotes healing.
Manuka oil and its traditional medicinal uses have been known for a long time by the Maori, the original inhabitants of New Zealand.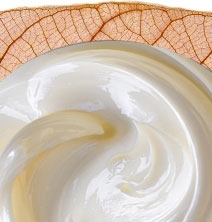 Shake well before use.
Wet hair thoroughly.
Massage the shampoo into your hair.
Lather and leave on hair and scalp for a few minutes.
Rinse thoroughly.
For best results, use at least twice weekly and follow with conditioner. "Did you know that rinsing your hair with bottled water is best? Most water has hard minerals in it which accumulate on your freshly washed and clean hair. Using pure bottled water helps your hair be the best that it can!"
TIPS
• Try to keep shampooing to a minimum of twice a week. Daily shampooing can cause hair color to fade and dry hair out.
• This shampoo is great for removing flakes and debris from the scalp for a well moisturized and clear scalp.
• For shiner, softer hair, drinking 8 to 10 glasses of water will help moisturize and improve the appearance of hair.
Aloe Barbadensis (Aloe Vera Hydrosol), Calendula Officinalis (Calendula Flower) Extract, Silybum Marianum (Milk Thistle) Extract, Calophyllum Inophyllum (Foraha) Oil, Pongamia Glabra (Karanja Seed) Oil, Carapa Guianensis (Andiroba) Oil, Leptospermum Scoparium (Manuka) Oil, Citrus Sinensis (Orange) Peel Oil, Allantoin, Brassica Oleracea Italica (Broccoli Seed) Oil, Ricinus Bergamia (Castor Seed) Oil, Sodium Lauroyl Isethionate, Cocos Nucifera (Coconut) Oil, Santalum Album (Sandalwood) Oil, Citrus Bergamia (Bergamot) Oil, Rosa Rubiginosa (Rosehip) Oil, Salix Alba (White Willow Bark) Extract, Daucus Carota (Carrot Seed) Oil, Hydrolyzed Rice Protein, Glycerin, Guar hydroxypropyltrimonium, Caprylyl Glycol, Panthenol (Vitamin B5), Tocopherol (Vitamin E), Hippophae Rhamnoides (Sea Buckthorn) Oil, Citric Acid, Hemidesmus Indicus (Sarsaparilla Root) Extract.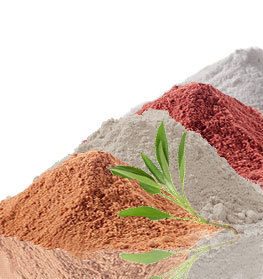 Customer reviews and testimonials are provided for informational purposes only. Customer reviews and testimonials reflect the individual reviewer's results and experiences only. Results may vary based on individual user. There's no guarantee of specific results and results can vary.
This shampoo has cleared up my flare ups so well. I love that it is not harsh and it doesn't dry out my hair. I have backups of this shampoo as it is the only one that truly soothes my scalp and keeps my hair clean at the same time.
Ron Lemon Pensacola, FL
I have found that this shampoo calms the itching and redness of my scalp. It also does not strip the color in any way.
Fran Gomez Cedartown, GA
I have been using this product for quite a few years. It gently cleans my hair while controlling itching/dry scale. Haven't had an outbreak of psoriasis for many years.
Shirley James Atlanta, GA
This shampoo make my hair feel soft and smooth and my scalp feels fully cleansed and clear of flakes.
Anthony Cansalo Nampa, ID
I have Psoriasis and most products that treat this condition smell horrible and do not work. This product lathers nicely, leaves my hair clean and while I still have Psoriasis, I feel it has kept it from getting worse.
Michelle Camacho Bayamon, PR