Psoriasis Soften Hair Conditioner #Psoriasis Conditioner#
Psoriasis Soften Hair Conditioner #Psoriasis Conditioner#
Psoriasis Soften Hair Conditioner #Psoriasis Conditioner#
Product Description
Conditioner for Psoriasis, Eczema and Scalp Issues
Ordinary conditioners can be made with harsh chemicals like Petrolatum, Mineral Oil, Silicone, Cyclopentasiloxane and Parabens. Most include artificial fragrances which may be irritants or cause allergic reactions.
The hair care products that you use may not be the best choice when seeking to improve your scalp.
Our conditioner is crafted with your scalp condition in mind. Whether you have psoriasis, eczema or other scalp concerns this conditioner is made to cleanse your hair and scalp with wonderful ingredients gently.
Loaded with vitamins and minerals, it supports natural hair growth and scalp care.
Enhanced with Licorice Root and Comfrey extracts that may help calm scalps, combined with Avocado that penetrates strands for silky-soft and healthy-looking hair.
This color safe conditioner improves hair manageability, eliminating tangles while providing deep nourishment to refresh your hair and scalp, leaving hair smooth, rejuvenated and feeling healthy.
Nicole says-
This stuff is awesome. I have a sensitive scalp, and I've tried many shampoos and conditioners, and some made the issue worse. This does the trick it made my hair feel super silky and soft! Scalp feels better. I would highly recommend to a friend.
Formulated to condition for the unique needs of those with psoriasis, eczema or other scalp concerns.
Will not leave any harmful chemicals or potential irritants behind on your scalp or hair.
This color-safe conditioner improves hair manageability, eliminates tangles and provides deep nourishment to refresh your hair and scalp.
Your hair and scalp will look and feel healthy, smooth and rejuvenated.
Neem has been used as a medicinal herb for nearly 5,000 years and is well known for its antibacterial properties.
Vitamin E is an anti-inflammatory that calms and hydrates sensitive skin and promotes healing.
Joan says-
I itched terribly and hurt sometimes. I felt the difference after the first use with this amazing conditioner. It's been about a month and better ever since.
Amy says-
It's great! This really has improved my scalp psoriasis. My scalp and hair feel clean, fresh and leaves hair soft. Pleasant smell too.
Made fresh in the USA. Gentle enough for daily use.
Can be used by both men and women.
Free of harsh detergents like Sodium Lauryl Sulfate, Sodium Laureth Sulfate, parabens, artificial colors or fragrances.
Nature's best ingredients provide nutrients with vitamins that deliver rich nutrients to your scalp and hair.
Comfrey roots and leaves are said to provide nutritive healing properties for all different types of ailments because of its high allantoin levels, along with other substances that reduce inflammation and keep skin healthy.
Avocado oil is one of the few oils that known to have the ability to penetrate hair strands.
Karanja oil has been used widely in India for a variety of ailments and is used in Ayurvedic medicine.
Licorice Root extract can help soothe and calm skin.
Neem has been used as a medicinal herb for nearly 5,000 years. Grown throughout India, the Neem tree is well known for its antibacterial properties.
From the Amazon, Andiroba oil is well known in Brazil and is used to improve skin conditions. Andiroba oil helps restore balance and allows your skin to heal itself.
Panthenol Vitamin B5 has a calming effect on a sensitive or irritated scalp while dirt, sebum and dead skin are lifted away.
Vitamin E is an anti-inflammatory that calms and hydrates sensitive skin and also promotes healing.
Manuka oil and its folk traditional medicinal uses have been known for a long time by the Maori, the original inhabitants of New Zealand.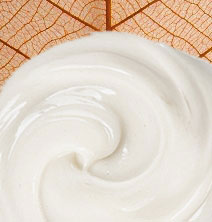 After rinsing shampoo, apply the Soften Hair Conditioner and evenly distribute.
Massage the Soften Hair Conditioner into your scalp and hair.
Leave conditioner on hair for a few minutes to help smooth cuticles, then rinse thoroughly.
Dry hair normally.
TIPS
• You can use this conditioner as a co-wash. We suggest co-washing about once to twice a week or depending on your schedule.
• Make this product into a pre-poo. You can mix this conditioner with your favorite oils and apply it to your hair before shampooing.
• Always use a wide tooth comb to prevent breakage.
• Do not brush wet hair. This can cause breakage.
• Allow your hair to air dry to prevent damage.
Aloe Barbadensis (Aloe Vera Hydrosol), Carapa Guianensis (Andiroba) Oil, Glycyrrhiza Glabra (Licorice Root) Extract, Stellaria Media (Chickweed) Extract, Persea Americana (Avocado) Oil, Pongamia Glabra (Karanja Seed) Oil, Olea Europaea (Olive) Oil, Symphytum Officinale (Comfrey) Extract, Origanum Vulgare (Oregano) Oil, Vitis Vinifera (Grapeseed) Extract, Cedrus Atlantica (Atlas Cedarwood) Oil, Leptospermum Scoparium (Manuka), Betula Lenta (Birch) Oil, Citrus Sinensis (Orange) Peel Oil, Melaleuca Alternifolia (Tea Tree) Oil, Lavandula Angustifolia (Lavender) Oil, Citrus Paradisi (Grapefruit) Oil, Behentrimonium Methosulfate, Cetyl Alcohol, Cymbopogon Flexuosus (Oregon Grape Root) Extract, Mahonia Aquifolium (Neem) Oil, Caprylyl Glycol, Panthenol (Vitamin B5), Tocopherol (Vitamin E), Allantoin, Glycerin, Arctium Lappa (Burdock Root) Extract, Cucumis Sativus (Cucumber) Extract.
Customer Hair reviews and testimonials are provided for informational purposes only. Customer Hair reviews and testimonials reflect the individual Hair reviewer's results and experiences only. Hair results may vary based on individual user. There's no guarantee of specific results and results can vary.
My first use of this conditioner amazed me! I' ve never used a nutritive one that spread so easily throughout my thick hair! My hair feels amazing! I bought this shampoo and conditioner for my daughter's scalp problem, and after her first use, her scalp was white again from almost red, and there were less than half the flakes we are used to seeing lately on a daily basis. I am so impressed with the quality of your products.
Chris L. Naples FL
I have inflamed skin on my scalp and have used the prescription-strength treatments. This conditioner is a great non- prescription alternative! It smells good too! During the winter months my scalp gets extra dry and flaky. This conditioner has taken care of most of the problems. It left my hair clean and not dried- out and my scalp not itchy. I would buy this product again and recommend it A+++.
Kerry H Madison WI
This is the first shampoo and conditioner that has ever worked to stop my scalp problems. At first I was really skeptic because every brand claims to work. I've tried lots of shampoos and conditioners and medicated brands without success. It doesn't burn and smells really good. It's a little pricey, but it's definitely worth the cost. I LOVE IT !!!!
Deborah J Northport NY
This is a very good product. a bit on the expensive side, but couldn't find anything else that works as well and finally a conditioner just for inflamed skin!
Michael N ELk Grove CA
One of the best products there is, whether your scalp situation is mild or severe. It costs a lot but it's effective. And it doesn't smell the best but that's nothing compared to how well this conditioner an nutritive shampoo works.
Kenneth M Willingboro NJ
For years I have suffered with severe scalp problems; itching, flaking, scales, bleeding, etc. It was uncomfortable, gross and embarrassing. I tried all of the usual shampoos as well as many nutritive products and tricks. Nothing worked for me until this. After using the shampoo with this conditioner and I noticed the difference and my scalp was 70% normal after 4 weeks. I highly recommend you try this shampoo.
Linda Materna Medina OH