Color Care Conditioner #Color Care Natural Conditioner#
Color Care Conditioner #Color Care Natural Conditioner#
Color Care Conditioner #Color Care Natural Conditioner#
Product Description
Lasting Vibrant Color with Shine
Keep your color-treated hair looking beautiful longer with our color care conditioner that provides excellent moisture, luster and leaves hair with a soft, silky feel.
Helps preserve color treated hair with rich conditioners that instantly moisturize and repair.
Simple and wonderful natural moisturizers such as Cupuacu, Camellia, and more help extend the radiance of your color. These help to detangle hair and improve manageability.
Replenish moisture to keep hair looking healthy, with more vibrant color that lasts.
Color-treated hair will feel and look smooth, soft and healthy.
Trish says-
I have been searching everywhere for a good color conditioning shampoo and conditioner. This conditioner works great on my hair which I color every 4 to 6 weeks and then blow dry and flat iron it every single day. I've noticed a difference in the color lasting longer and makes my hair soft and shiny. It is a bit more on the expensive side but worth every dime!
Infusing colored hair with botanical vitamins and nutrients derived from nature, this lightweight conditioner will noticeably transform hair into the soft, smooth and shiny hair.
Meadowfoam and Cherry Kernel help moisturize and protect color treated hair from damage done during chemical processing.
Our Color Care Conditioner will add vitality, strength, and luster to all hair types and textures while it protects hair from environmental elements.
Made in the USA with the best ingredients from around the world.
Alice says-
I have fine, thin, straight hair that I have to use good products on or it will break. This color care conditioner makes my highlights last longer and leaves my hair silky without any residue. Color stays vibrant, and little goes a long way. It also smells so good!
Tina says-
I love this conditioner for my color treated hair. This works great on my hair, and it is the only thing that saves the color and helps to prevent damage. This conditioner leaves my hair feeling soft and is perfect for conditioning my hair, but still light enough, so my hair still feels clean. People compliment me on my hair.
Free of chemical dyes, artificial fragrances, colors, silicones, and parabens.
Free of any animal byproducts.
Made in the USA.
Can be used on all hair types and textures.
Restores moisture while keeping the color vibrant.
Lightweight formula to create volume.
This conditioner protects color from the sun, wind, and pool water (chlorine) damage.
Aloe Vera aids as a nutritive hair conditioner while preventing dandruff and promoting healthier, smoother hair.
Cherry Kernel Oil contains natural antioxidants like vitamins A & E to help protect hair from the sun.
Almond oil contains vitamins A, B, and E while Omega 3, 6, and 9 can help hair become stronger, preventing premature breakage.
Camellia oil is high in Omega 9 fatty acids, which have the ability to seal in moisture and restore the color of gray hair.
Meadowfoam Seed Oil rejuvenates dry, damaged hair by providing shine, moisture, and protection from the sun.
Cupuacu Butter can restore shine, manageability, and hydration to hair.
Apply an adequate amount of conditioner to color-treated hair from the mid-shaft to ends first, like you're making a ponytail on wet, shampooed hair.
Work anything that's left through the roots and crown.
Run a wide-tooth comb, starting from the ends back to the roots to detangle hair. This method is the safest way to detangle hair without causing breakage.
Leave in for 2-3 minutes for the best saturation, then rinse thoroughly.
Conditioning may not be required every day.
This product is also great to use as a cleansing conditioner as well.
TIPS
• Add your favorite oil to your conditioner to further moisturize strands.
• Cover your hair with a plastic cap and sit under a dryer for 5 to 10 minutes.
• Protect your color by rinsing hair with cool/cold water. This method can also give you shinier locks.
• Try to use less heat on hair. When applying heat to hair, it can potentially damage hair and lessen the vibrancy of your hair color.
Aloe Barbadensis (Aloe Vera Hydrosol), Prunus Avium (Cherry Kernel) Oil, Prunus Amygdalus (Almond) Oil, Camellia Oleifera (Camellia Seed) Oil, Limnanthes Alba (Meadowfoam Seed) Oil, Theobroma Grandiflorum (Cupuacu Butter), Oenothera Biennis (Evening Primrose) Oil, Raphanus Sativus (Daikon Radish Seed) Extract, Hydrolyzed Jojoba Protein, Behentrimonium Methosulfate, Cetyl Alcohol, Cocos Nucifera (Coconut) Oil, Citrus Sinensis (Orange Peel) Oil, Daucus Carota (Carrot Seed) Oil, Canaga Odorata (Ylang Ylang) Flower Oil, Glycerin, Olea Europaea (Olive) Oil, Caprylyl Glycol, Cymbopogon Martinii (Palmarosa) Oil, Guar hydroxypropyltrimonium, Citrus Aurantium Dulcis (Orange Wax), Citric Acid, Panthenol (Vitamin B5).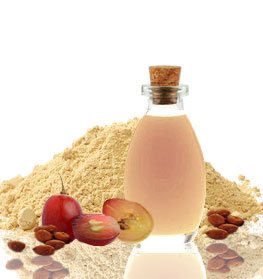 Customer Product reviews and testimonials are provided for informational purposes only. Customer Product reviews and testimonials reflect the individual Product reviewer's results and experiences only. Product results may vary based on individual user. There's no guarantee of specific results and results can vary.
This product is amazing. I love your product. They have restored my broken over processed hair. I finally have silky soft shiny hair.
Tammy P
This conditioner makes my hair so soft. I have been coloring my hair for the last 5 years. Please do not discontinue this product ever.
Pauline C
Coloring my hair over the years has truly damaged my hair. My hair was dry, frizzy, and full of split ends. I have dyed my hair all the color of the rainbow. I would hide my hair in buns, braids, and ponytails due to it wrecked stage. I bought this conditioner in desperation to revive my hair. I can tell you that this product really does help. This instantly conceals my damaged stands. My hair was transformed to be softer, a bit stronger and a lot healthier. I am so glad that this conditioner exist!
Isabel T. Somerville,MA
Excellent conditioner! I can usually try to be extra careful with my hair as it is very curly and bleached. I need to switch conditioners as my previous one did nothing to my hair. I try to get the full benefits of this conditioner by applying most of it on my ends and shaft and placing a shower cap while I shower. The heat from the shower lets the conditioner soak into the hair and soften it. My hair was smooth and very little breakage occurred once I combed. I was kind of shocked that it worked so well for me. I will repurchase more once I run low.
Seraphina R. Chandler,AZ
I love this conditioner. It has a light smell and makes my hair looks so much brighter. I paired this conditioner with the dry hair shampoo and my hair felt like silk. My comb glide through my hair once I used this conditioner. I get many compliments from friends, family, and strangers alike about how good my hair looks. This product is truly a life saver for anyone who colors their hair!
Juliana K. Fort Myers, FL