Product Description
Heal Dry, Cracked or Peeling Skin with Pracaxi & Hemp Seed
Pracaxi and Hemp Seed Oils have been used for hundreds of years as folk medicine in cultures around the world.
Combined with Andiroba, Karanja, and Sarsaparilla makes this Soften Lotion uniquely formulated to help calm while improving the appearance of skin.
Herbal extracts combine with traditional folk ingredients to help provide relief from symptoms of scaling, flaking, itching, redness, and dry, irritated skin.
This deep, penetrating lotion nourishes by delivering nutrient rich plant essentials that help soothe, soften and hydrate dry, sensitive skin with moisturizers that last all day long.
It is free of artificial fragrances, dyes or chemicals that can cause skin irritation.
Our Soften Lotion helps improve the appearance of your skin, absorbs quickly and leaves it feeling softer.
Gentle, non-irritating formula.
Made fresh in the USA.
Non-greasy and absorbs quickly into your skin to begin working.
Helps alleviate symptoms of inflamed skin with wholesome ingredients that soothe and calm.
No Mineral Oil, No Petrolatum, No Silicone, No Alcohol, No Fillers.
Aloe Vera nourishes, soothes and moisturizes skin.
Sea Buckthorn Oil rejuvenates and heals dry, itchy skin.
Pracaxi Seed and Hemp Seed oils are vitamin rich and have antibacterial properties.
Olive Leaf and Echinacea herbal extracts calm and soften dry, itchy, or callused skin.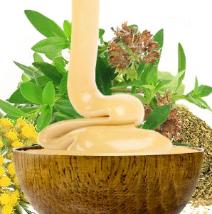 During the day, apply as needed.
Apply generously at night, massaging gently over skin.
Use immediately after showering or bathing for even better results.
TIPS
• Cleanse the skin thoroughly. Our Soften Soap is great for this.
• Apply to the skin daily to maintain soft, moisturized skin.
• Can be applied with our other skin products.
Aloe Barbadensis (Aloe Vera Hydrosol), Carapa Guianensis (Andiroba) Oil, Pongamia Glabra (Karanja) Oil, Arctium Lappa (Burdock) Extract, Borago Officinalis (Borage) Oil, Butyrospermum Parkii (Shea Butter), Hippophae Rhamnoides (Sea Buckthorn) Oil, Persea Americana (Avocado) Oil, Behentrimonium Methosulfate, Cetyl Alcohol, Pentaclethra Macroloba (Pracaxi Seed) Oil, Sodium Lauroyl Lactylate, Leptospermum Scoparium (Manuka) Oil, Mangifera Indica (Mango Butter), Camellia Sinensis (Green Tea) Extract, Cucumis Sativus (Cucumber) Extract, Helichrysum Gymnocephalum (Helichrysum) Oil, Panthenol (Vitamin B5), Origanum Vulgare (Oregano) Oil, Azadirachta Indica (Neem) Oil, Tocopherol (Vitamin E), Caprylyl Glycol, Glycerin, Calophyllum Inophyllum (Foraha) Oil, Allantoin, Olea Europaea (Olive Leaf) Extract, Glyceryl Caprylate, Vitis Vinifera (Grape Seed) Extract, Echinacea Angustifolia (Leaf) Extract, Hemidesmus Indicus (Sarsaparilla) Extract.
Customer Product reviews and testimonials are provided for informational purposes only. Customer Product reviews and testimonials reflect the individual Product reviewer's results and experiences only. Product results may vary based on individual user. There's no guarantee of specific results and results can vary.
First of all, thanks. I have used your vinegar, lotion and soap to treat skin rashes that occurred (heavily) this past December. According to my family physician and personal dermatologist, the rashes developed through ;contact; and/or neurogical circumstances. I also had a severe allergic reaction to one of the creams the dermatologist prescribed and stopped using them. But, all my rashes have cleared up and my skin is back to normal. Actually, my wife noticed a smooth and younger skin look. cool. I now use the E&P treatments once every 2 weeks and switched to your normal facial, body lotions and soaps. thanks for your products!
Rachel N. Crestwood IL
Hi. I just wanted to tell you that I am thrilled with this lotion I've been using on my leg. Seriously, I've been using it steady for 3 weeks now and my psoriasis is gone! I don't know if it is just the lotion or my healthy diet (that I've been on for 3 months now) but something happened. I've ordered a different product from you for my son and we can't wait to try it.
Marcie T Meridian ID
Felt relief from the itching and stinging after just a couple days of use, and the skin is healing already, moisturizes all day, alleviates redness, and stops the itching of my Psoriasis patches. It's wonderful.
Toni P Auburn AL
It soaks into my dry skin immediately. And after a few months of use my patches were visibly and physically healing. I was amazed. I still have dry skin that peels but not to the extent it first did. There is no more cracking and no more tenderness at all. In fact, my hands and feet look perfectly healthy now. I still use it every day and have had no recurrence.
Ariel S Ypsilanti MI
I purchased the lotion for irritated from you and had been using a 2% ketoconazole shampoo with moderate effects. Your lotion was great, I experienced a major remission within hours and now ten days latter it is almost gone and some of the large moles, or whatever they are, that also annoyed me are shrinking. Thank you for your nutritive and botanical approach! Nature has provided for us; and we must protect her!
John R Corona del Mar CA
As one who has suffered from persistent pso.tried virtually every cream or lotion known and even made a few of my own, all I can say is 'wow'. In the 2 months since I have purchased this product I have not had to resort to hydrocortisone. Try this nutritive product - it's amazing!
Shawn W Newark DE
I have been using the cream, shampoo and scalp formula for a few weeks and LOVE the products. They have gotten rid of all of my scaly and itchy spots on my face and scalp.
Sharon E Eden Prairie MN