Skin Safe Insect Repellent
Skin Safe Insect Repellent
Skin Safe Insect Repellent
Product Description
Stay Insect-Free the Healthy Way
Made with some of the best natural moisturizers, this DEET-FREE formula multi-tasks by keeping you bug-free while nourishing and intensely hydrating for a bright, enriched skin tone.
Geranium and Grapefruit essential oils keep those pesky bugs away for hours of enjoyment while skin hydrating oils Avocado, Hazelnut, Kukui, and more leave your skin refreshed and renewed.
Instantly smooths and softens dry skin while improving your skin's radiance.
Provides luxurious all-day moisture protection without being too heavy or greasy.
Ingredients made by nature.
Gentle, non-irritating and soothing formula.
Nutrient rich body serum made fresh in the USA.
Fast, deep absorption improves elasticity and tone, rescuing skin from dryness.
Made without parabens, sulfates, artificial colors, fragrances, or dyes.
Rice Bran and Peach Kernel oils are vitamin rich, long lasting moisturizers.
Hazelnut Oil moisturizes skin to make it soft and smooth and is gentle on sensitive skin.
Walnut Oil prevents fungal infections and keeps skin soft and hydrated.
Apricot Kernel Oil maintains moisture levels while soothing skin and slowing down the effects of aging.
Avocado Oil is rich in antioxidants, fatty acids, minerals, and vitamins, which moisturize and protect against skin damage.
Kukui Nut Oil provides relief for dry, itchy and sunburned skin with the help of essential fatty acids and Vitamins C, D and E.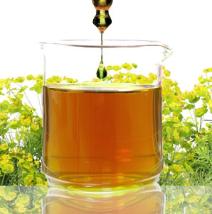 Apply all over the body.
Repeat as needed.
TIPS
• Can be used every day as a general moisturizer.
• We suggest that you use sun protection after using this product.
• Apply on damp skin for extra moisture.
• Can be combined with our other skin products.
Corylus Avellana (Hazelnut) Seed Oil, Juglans Regia (Walnut), Prunus Armeniaca (Apricot) Kernel Oil, Persea Americana (Avocado), Aleurites Moluccana (Kukui Nut), Oryza Sativa (Rice) Bran Oil, Amygdalus Persica (Peach) Kernel Oil, Pelargonium Graveolens (Geranium) Oil, Citrus Grandis (Grapefruit) Peel Oil, Lavandula Angustifolia (Lavender) Oil, Tocopheryl Acetate (Vitamin E).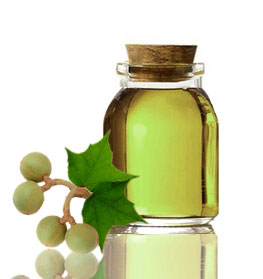 Customer Product reviews and testimonials are provided for informational purposes only. Customer Product reviews and testimonials reflect the individual Product reviewer's results and experiences only. Product results may vary based on individual user. There's no guarantee of specific results and results can vary.
I have looked for a natural bug repellant for the longest time. This serum is perfect. It smells wonderful. I apply this every day for a month and have not seen any bugs bite me as of yet.
Brooklyn M Dover DE
It's crazy to say but this serum really does work for me. I was hesitant in believing that it would. Bugs seem to be attracted to me and the serum has reduced this dramatically. Wonderful buy!
Camila P Dayton OH
I really like the idea that this product is free chemicals and fragrances. My family has very sensitive skin and any other deet filled bug spray makes our skin itchy and bumpy. We loved the natural orange scent and how effective it is at keeping pesky bugs away. It a plus that it keeps our skin very smooth.
Andrea K Miami FL
I have allergies with any that has DEET, and many bug sprays are sticky and smell terrible. I am a magnet for mosquitoes and this product prevent them from coming. I like so far and it keeps my skin really soft.
Delia W Brunswick GA
Since going as natural as possible, I wanted to look for a natural alternative to the harmful chemicals in regular bug sprays everywhere and luckily enough, I found this product! I spray my kids with these and there hasn't been even one bug bite yet. Very very impressive, and I love how it doesn't just protect but also softens skin. It feels like a 2 in 1 product! So worth the purchase.
Emma S Lafayette LA