Skin Calming & Healing Lotion
Skin Calming & Healing Lotion
Skin Calming & Healing Lotion
Product Description
A Nutrient Enriched Lotion for Smooth, Moisturized Skin
If you have dry skin, itchiness, rashes, cracked skin or a combination of these, you can get fast, lasting relief with our Skin Calming and Healing Lotion.
Instantly calm and soothe your skin with nutritive botanical extracts such as nutrient rich Licorice Root, Tucuma butter, and skin healing Rosehip Seed oil that goes deep below the surface to help provide relief that lasts.
Blended with Aloe Vera and Vitamin B5, this nutritive healing lotion transforms dry, itchy or rough skin into soft and healthy looking skin.
Enhanced with antifungal and antibacterial ingredients such as Oregano essential oil and Karanja to nourish and hydrate skin.
This is a non-medicated, mineral oil free, petrolatum free, fragrance-free, and steroid free nutritive alternative that works at providing a long lasting solution.
Orange Peel Oil provides a light, invigorating and wholesome citrus scent.
No matter what's making your skin itchy or dry, you can get fast, long-lasting relief with our Skin Calming and Healing Lotion.
Made in the USA.
No Petrolatum, No Mineral Oil, No Dimethicone, No Steroids, No Artificial Fragrance.
Helps restore skin hydration and moisture levels with long-lasting moisture.
Helps protect and relieve damage related to frequent hand washing.
Aloe Vera moisturizes and balances the skin.
Rosehip Seed, Sea Buckthorn, and Andiroba oils are vitamin rich moisturizers.
Rosehip Seed Oil is lightweight and perfect for all skin types.
Grape Seed Oil contains Vitamin E, proteins, minerals and linoleic acid that nourish skin.
Andiroba Oil helps treat skin irritation, inflammation, and dryness.
Tucuma Butter is rich in polyphenols, which fight free radicals. Great for protecting and moisturizing skin.
Almond Oil is a lightweight oil that gently draws dirt and debris out from skin pores while providing moisture.
Apply liberally as often as needed by smoothing over dry skin.
Use immediately after bathing or washing for even better results.
For external use only.
Avoid contact with eyes.
TIPS
• This lotion can be used daily.
• Can be combined with any of our other skin products.
• If you are looking for a body wash, we suggest checking out our Skin Nutritive Calming Body Wash.
Aloe Barbadensis (Aloe Vera Hydrosol), Rosa Rubiginosa (Rosehip Seed) Oil, Vitis Vinifera (Grape Seed) Oil, Carapa Guianensis (Andiroba) Oil, Astrocaryum Vulgare (Tucuma Butter), Prunus Dulcis (Almond) Oil, Cocos Nucifera (Coconut) Oil, Hippophae Rhamnoides (Sea Buckthorn) Oil, Persea Americana (Avocado) Oil, Pongamia Glabra (Karanja) Seed Oil, Glycerin, Behentrimonium Methosulfate, Cetyl Alcohol, Myrica Pubescens Fruit Wax (Laurel Wax), Sodium Lauroyl Lactylate, Origanum Vulgare (Oregano) Oil, Allantoin, Glycyrrhiza Glabra (Licorice Root) Extract, Caprylyl Glycol, Panthenol (Vitamin B5), Tocopherol (Vitamin E), Citrus Sinensis (Orange) Peel Oil.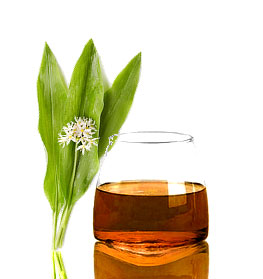 Customer Product reviews and testimonials are provided for informational purposes only. Customer Product reviews and testimonials reflect the individual Product reviewer's results and experiences only. Product results may vary based on individual user. There's no guarantee of specific results and results can vary.
This skin calming lotion is very easy to apply as it penetrates quickly into my skin which is a big plus. It hydrates and moistures my dry skin. I don't know how to explain this but it feels and looks like I did not apply any lotion to my skin, no waxy or sticky residue left behind... it feels like I' m feeding my skin! I like how the scent is light and how soft my skin feels.
Valerie D Chicago IL
This lotion has helped me when I have been sunburnt. This will be my second bottle and love, love it! I apply the lotion every few hours for the first few days after sunburn, and then once a day. It has enabled me to turn sunburn into a tan. Many people have noticed and complimented my skin tone. Best thing is that this is all botanical so I am not using harsh chemicals on my skin. Highly recommend this moisturizer!
Barbara O Ventura CA
I highly recommend for those of us with exceptionally dryer skin and need a more effective moisturizer. I have environment allergies and constant dry itchy skin. It absorbs readily and I appreciate that it is fragrance free. Does a great job moisturizing and helps with the itching.
Juliana P Owasso OK
This lotion does it all. I have extremely sensitive skin that would constantly feel dry and get itchy. I have not itchy anymore. No more red spots, no more waking up at night with an itchy skin. Very thankful for this lotion! No more itching, no more rash.
Alison G Tomball TX
My son suffered from eczema from age 6 years old, nothing helped to make his skin better. We bought this calming lotion, used, it worked like magic. We've been using it since, really helps and he hasn't had any flare ups since then. I will not buy anything else
Teresa G Naples FL
Product Videos