Shampoo to Remove Build Up
Shampoo to Remove Build Up
Shampoo to Remove Build Up
Product Description
Gently Cleanse your Hair and Scalp without Stripping its Nutritive Oils
Hair care products can leave buildup on your hair which over time will cause it to look dirty and heavy even after washing. This leftover residue can cause your hair to look flat, limp and without body.
Our Shampoo to Remove Build-Up leaves hair feeling clean and revitalized with more shine for a full, voluminous look.
This shampoo removes buildup and residue left from hair products that make hair fall limp, flat, and lifeless.
Our Shampoo to Remove Build-Up will add volume, softness, and thickness to fine, limp hair.
This gentle formula is sulfate free, color safe and gentle enough for all hair types and textures.
Heightened with Papaya and Peppermint Essential Oils to revitalize hair, making it fresh, full of bounce and silky smooth.
Can be used on all hair types and textures.
Made in the USA.
Gently cleanses the scalp and hair without drying it out.
Enriched with pure ingredients to bring back luster, bounce, and resilience to hair.
Sulfate free, Chloride free and Color safe.
Removes buildup from scalp and hair to create volume and shine.
Aloe Vera nourishes both hair and scalp to moisturize and replenish.
Burdock Extract provides you with fresh and clean skin, treats dandruff and strengthens hair.
Rice protein prevents damage while providing strength, softness, and radiance.
Peppermint oil is one of the most effective essential oils for treating the scalp and improving hair.
Cajeput Oil has antibacterial and antifungal scalp properties which also moisturize dry hair and scalps.
Grapefruit Essential Oil is a nutritive antibacterial oil that reduces and eliminates bacteria from the skin.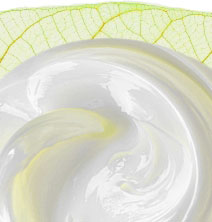 Shake well before use.
Wet hair thoroughly.
Massage the Shampoo into your hair.
Lather and leave on hair and scalp for a few minutes.
Rinse thoroughly.
For best results, use at least twice weekly and follow with conditioner.
TIPS
Can be used at least once a week. If you co-wash, this shampoo would be perfect for clarifying your hair.
You can combine this product with a conditioner for your hair type.
For shiny locks, use cool/cold water as a final rinse.
Invest in a shower filter or use bottled water for softer hair and skin.
Aloe Barbadensis (Aloe Vera Hydrosol), Arctium Lappa (Burdock) Extract, Carica Papaya (Papaya) Extract, Mentha Piperita (Peppermint) Oil, Melaleuca Leucadendra (Cajeput) Oil, Citrus Paradisi (Grapefruit) Oil, Decyl Glucoside, Sodium Methyl Cocoyl Taurate, Citrus Sinensis (Orange) Peel Oil, Mentha Spicata (Spearmint) Oil, Hydrolyzed Rice Protein, Guar hydroxypropyltrimonium, Methylcellulose, Glycerin, Citric Acid, Caprylyl Glycol, Salix Alba (Willow Bark) Extract, Panthenol (Vitamin B5).
Customer Product reviews and testimonials are provided for informational purposes only. Customer Product reviews and testimonials reflect the individual Product reviewer's results and experiences only. Product results may vary based on individual user. There's no guarantee of specific results and results can vary.
This is the only shampoo that actually helps remove buildup from those commercial petro chemical hair products they use on me at the hair salons. I noticed a huge difference after the first use! Love it! Thanks for having this product!
Nicole F Fort Dodge IA
Amazing improvement with my hair and scalp with this!! This botanical shampoo removes everything! I use a leave-in and a mousse to define my layers or a thick serum. I need a clarifying shampoo to remove the build-up and this does just that! The bottle lasts a long time because a little bit goes a LONG way! Just be sure to use any conditioner after, because this removes stuff, leaving your hair ready for moisture!
Erica L Albany NY
This stuff is GREAT. So much more effective than any of the high end clarifying shampoos I've used. It cleans extremely well, gets rid of the gunk, and leaves hair very shiny and ready to start the whole build-up process all over again. Although, you MUST use a good conditioner with it.
Marna K Fort Wayne IN
I have used many expensive shampoos for my ultra fine and slightly oily blonde hair. This nutritive build up remover shampoo works better than any other I've tried. I love the nutritive scent and cleaning ability. I may never use any other shampoo!
Jose S Chicago IL
I love this shampoo! I straighten my EXTREMELY curly hair every day and before I had problems with buildup from more expensive shampoos and serums. I switched to this nutritive build up remover shampoo, and haven't had any problem with buildup since. It never dries out my hair, yet it really cleans it well. I swear by this stuff!
Amelia M Haughton LA
To get rid of all the residue on hair, regular shampoo simply doesn't cut it. I use it once a month. It worked splendidly! My hair was light and no longer coated after one use. Beware though, always apply conditioner generously afterward so your hair is properly moistured and conditioned.
Erin P New Castle CO
A great shampoo for any hair type. This is not harsh and will not strip your hair-it's simply a good, basic, gentle shampoo with NO conditioners. Wonderful clarifying shampoo. Really gets rids of the greasies and product build-up.
Jeffrey W Mantua NJ