Acne Sensitive Facial Clear Soap #Sensitive Facial Acne Soap#
Acne Sensitive Facial Clear Soap #Sensitive Facial Acne Soap#
Product Description
A Gentle Way to Cleanse Delicate Skin
It's frustrating to keep ending up with no results after trying all of the promising soaps that advertise and claim to give you a pimple-free solution. There's so much to choose from, but which one is the right one for sensitive skin that needs extra attention?
Try our Sensitive Facial Clear Soap, which gently pampers every single pore with the help of the Cucumber Peel Extract that tightens skin and removes dirt, oil, and dead skin. It also acts as a nutritive cleanser.
With a blend of Guava Fruit Extract rich in Vitamin A, B, and K, your skin will feel relaxed and clean while blemishes and pimples are cleared away by your skin's processes.
Let this soap cleanse your delicate skin to perfection with its mixture of healthy ingredients to provide a healthy, chemical-free environment for your skin to flourish.
Can be used by both men and women.
Made in the USA.
Made without sulfates, alcohols, artificial fragrances or colors.
Papaya Fruit Extract has antifungal and antibacterial elements, which remove dead skin while providing proteins that may help keep skin clear.
Almond Butter is hypoallergenic and penetrates quickly into the skin, removing dirt and debris for pimple prevention.
Avocado Fruit Oil works like a moisturizer to soften skin.
Coconut Oil has antibacterial and antifungal properties that moisturize skin.
Cucumber Peel Extract is full of Vitamin A, C, and E. It helps remove bacteria while hydrating the skin thanks to its high water content.
Shea Butter lubricates, moisturizes and rejuvenates dry skin into a radiant skin.
Green Tea Extract is rich in antioxidants that have the cell-protecting function that protects skin from free radicals
Apply lukewarm water onto the face and gently massage soap throughout the face in gentle, circular motions.
Rinse off soap completely.
Pat dry with a towel or washcloth.

Tips
• Can be used with our Clear facial and body products.
• Be gentle with your skin when applying any product to sensitive skin.
• Use clean hands and towels when dealing with sensitive skin.
Persea Americana (Avocado Oil), Olea Europaea (Olive) Oil, Cucumis Sativus (Cucumber) Extract, Butyrospermum Parkii (Shea Butter), Green Tea (Green Tea) Extract, Carica Papaya (Papaya Fruit) Extract, Cocos Nucifera (Coconut) Oil, Prunus Dulcis (Almond Butter), Psidium Guajava (Guava Fruit) Extract, Ricinus Communis (Castor Bean) Oil, Saponified.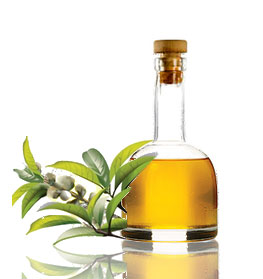 Customer reviews and testimonials are provided for informational purposes only. Customer reviews and testimonials reflect the individual reviewer's results and experiences only. Results may vary based on individual user. There's no guarantee of specific results and results can vary.
I love your products! I find that they do what they say- very effective and I'm a very satisfied customer. After struggling 6 years with breakouts, I started to give up on ever seeing my face clear. But, I have just started using the pimple products and the results are amazing! The day cream, spot serum and soap are the only things that have ever worked for me. Thank you for making me feel confident again!Nor walk!
Ted G Nor walk CT
I have mild/moderate adult breakouts...well I should say I HAD breakouts, because after one week of using this product, I don't have a single blemish on my face! It really does work quickly; I noticed results after the first two days of using it. It's even fading my red breakouts marks as well! I love getting up in the morning and seeing how good my skin looks. I will continue to use this stuff as long as they keep making it.
Myra S Raleigh NC
I love the fact that you can put it on and no one knows it's there. It goes on very easily and you only need to put it on the problem areas. I use it in the mornings and at night. I've watched as overnight zits have disappeared. It does have a tree tea smell, but it's not strong and I can't smell it once I put it on. Now yes, the jar is tiny but you only need to use a little bit at a time. This stuff will last me a looping time. It's well worth the price.
Lisa L Hendersonville TN
Like most other breakouts suffers, I believed that only benzyl peroxide could work, when really all it did was dry my skin out and make it worse. Your nutritive soap prove that is not true. My skin not only looks great now but it feels great too! Thanks!
Lisa G Philadelphia PA
This is the best pimple soap cleanser ever. You have to try it to believe it. You will not be dissapointed.
Nick F Westville NJ