Acne Anti-Bacterial Body Clear Treatment #Anti-Bacterial Body Acne Treatment#
Acne Anti-Bacterial Body Clear Treatment #Anti-Bacterial Body Acne Treatment#
Product Description
A Remedy to Beautify and Soothe Skin for Acne and Blemish-Free Results
Have you tried everything to get rid of stubborn body acne without getting good results?
Did the acne treatment that you use cause more irritation or breakouts?
Acne appearing on your back, butt, shoulder or chest areas?
If you answered yes to any of these questions, please take a minute to consider our treatment and why it may work for you.
Made with natural ingredients that have antibacterial and anti-fungal properties that may reduce blemishes, pimples, or breakouts and gently allow your skin to heal itself.
Crafted like no other with essential oils like Manuka, Tea Tree, Geranium, Chamomile with the added healing of Vitamin E.
This will not clog your pores or create more oil on your skin. It will help improve the look and feel of your skin.
No Artificial Fragrance or Color, No Salicylic acid, No Parabens
Lily says-
This stuff is my miracle product. I've had acne all over my back (and rear end) ever since puberty. I dealt with the embarrassment for years when nothing worked to get rid of it. I decided I'd try going natural for a change and holy crap I will never go back to the harsh drying chemicals! This is delightfully moisturizing and has improved my skin tenfold. It does smell a bit weird, but to me it's the smell of victory over body acne haha!
Made with natural anti-bacterial ingredients.
Absorbs quickly deep into pores where pimples and breakouts begin.
Eliminate breakouts before they start.
A small amount will go a long way.
Let your skin heal itself gently.
Made in the USA with the best ingredients from around the world.
Ceci says-
Love this product. It has cleared acne between my breasts and on the surface of butt. It has been the ONLY thing that has worked for my skin. Very happy with it.
Aimee says-
It was actually a little bigger than I thought It was going to be, it works well for body only. I used it on my face and it did nothing but I thought it was worth a shot. It got rid of acne near my hairline and everywhere else well and overnight it went down which was great. I dont have body acne bad but body pimples are annoying so I got this. I have normal olive skin and it's not oily except my face which never is really that oily.
Maha says-
I've been very stressed lately and this tiny bumps appeared out of nowhere on my forehead and side of my face ... Really bad and I actually saw this on Pinterest so I decided to Amazon it and buy it the first night I used it I washed my face and used as directed a few drops on your fingertips and massage in when I woke up some of the bumps were gone thank god for the makers of this product- Just Nutritive. Truly amazing!
Brittany says-
It works great! I was hesitant about this product at first because I've used oil methods to combat my acne before, but with no visible luck.
The only thing about this product is that it only works on "open" pimples; basically, whiteheads or pimples that you have extracted.
For the best results that I've seen on myself: before bed, I extract pimples that are ready (I don't try to force any to come out), then I apply this serum in the hole from the extracted pimple. I leave it on overnight, and when I wake up, the appearance is almost gone. It usually the next day completely with additional application. Even if the pimple was a little bit raised, or the extracted area was raised from irritation, my skin will be flat and there will barely be a scab or anything. Before I used this serum, I would try the same method with Benzoyl peroxide or Retin-A and when I removed the product in the morning, there would be a dull red color because of the irritation of removing the pimple.
Erika says-
Smells a little weird, but definitely works!
Made for men and women.
Made in the USA.
No Benzoyl Peroxide, No Salicylic Acid, No Artificial Fragrance.
Clary Sage Extract works as a nutritive remedy to help reduce any skin irritation and inflammation caused by breakouts.
Tea Tree Oil regulates and balances with Vitamin A and Vitamin C.
Lemongrass detoxifies skin from unwanted bacteria while rejuvenating the skin by removing excessive oil.
Vitamin E protects the skin from breakouts by shielding the cells from free radicals while moisturizing it.
Jojoba Oil protects and cleanses the skin by fighting bacteria that promotes blemishes and bacteria.
Chamomile Extract The Egyptians and Greeks used Chamomile Extract for traditional medicine. It's known for soothing the skin and preventing pimple scars.
Apply a few drops on clean fingertips to the affected area and massage throughout.
It's best to be used after a warm bath or shower for faster absorption.
Do not exceed use; a small amount goes a long way.
We suggest using our clear soap for best results.
Tips
• Apply product directly on the blemish/pimple.
• This product can be used on the face and body.
• Avoid applying too much of the product to the skin as it can dry out and irritate skin.
• Use a clean towel to prevent the introduction of more bacteria to your face.
Simmondsia Chinensis (Jojoba) Oil, Leptospermum Scoparium (Manuka) Oil, Melaleuca Alternifolia (Tea Tree) Oil, Pelargonium Graveolens (Geranium) Oil, Origanum Vulgare (Oregano) Oil, Mentha Piperita (Peppermint) Oil, Salvia Sclarea (Clary Sage) Oil, Cymbopogon (Lemongrass) Oil, Matricaria chamomilla (Chamomile) Oil, Tocopherol (Vitamin E).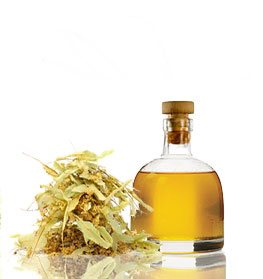 Customer reviews and testimonials are provided for informational purposes only. Customer reviews and testimonials reflect the individual reviewer's results and experiences only. Results may vary based on individual user. There's no guarantee of specific results and results can vary.
I have breakouts on my back and face. This anti-bacterial body treatment really helps reduce the pimples. It actually works without giving the irritation most products do. It is very gentle and feels great on my skin. It worked quickly and I can feel my pores finally breathing again.
Danielle G. New Berlin IL
I love being out in the summer sun. But when I wear sleeveless shirts I break out like crazy on my chest. I get this cyst-like breakouts that I never, ever had in my life..it's so frustrating. I have been looking for a chemical free breakout and blemish treatment to help and found this. I put this anti-bacterial treatment when I went to bed and when I woke up the next morning the breakout was gone. This is the fastest that I have had a blemish clear up plus the biggest bonus is that is 100% natural.
Sue M Parker CO
I always suffer from bumps under my armpits. it was very embarrassing when my friends started notice theme. I wish I would have known this 10 years ago. It would have prevented a lot of tears and low self-esteem, but I am so happy to have found it now. My skin underarms look great and I am enjoying sports outside with my friends, I read the ingredients on the label and each one is made to fight skin infections, my skin feels very soft, no irritations, no pimples.
Stephaniee L Newark DE
I always had smooth clear skin and then suddenly this nightmare appears. The red bumps show up out of nowhere and then once they disappear they leave ugly dark scars. This was not a funny situation and I am very happy to see that somebody is taking this problem seriously and helping me and others. After one week, the results started to show for real. The pimples was pretty much gone, and the scars started to lighten a lot. - And my butt is feeling softer than ever.
Suzy C Canyon TX
I have suffered from annoying pimples mainly around my chin and mouth, and it got to me. I have been using this body treatment for three days, and the difference is massive! It has been a miracle treatment. I have been applying it all over my chin and around my mouth, in tiny quantities and it has clear my skin like not other product did before. I love that I can stop be using this product and the pimples never comeback.
Katty O Terre Haute IN
My daughter was suffering from hormonal breakouts I bought this treatment to her to use on her very active pimples and the results were amazing. In about two days her skin looked smoother, clear and the pustules were drying up. After a week her skin was clearer, and she was feeling much better about her skin and was very encouraged by the results. It's been about two weeks now since she's been using this product and her skin is looking better and better every day. I'm totally sold on this anti-bacterial treatment!!!
Dannielle G Fontana CA
I am using the anti-bacterial body treatment on my back, arms and shoulders. Now they are smooth and my skin looks healthy. I can stop nasty pimples before they get seen! It worked wonders on the very first day. I have very sensitive skin as well (it comes with the territory) and this did NOT give me any reactions or side effects. This is the greatest thing ever made. I will be using this for the rest of my life!
Carol H Mesquite NM
I had a stress breakout weeks before I got married, my back and shoulders were so bad and nasty looking that I almost canceled my wedding. My mother found this body treatment on Pinterest. My skin started to heal immediately. I received so many compliments throughout the night and my entire wedding was a dream, my skin glows and even my natural color looks much better. I am planning on using the haircare products as soon I get back from my honeymoon.
Linda E Tampa FL
I am using these natural anti-bacterial body treatment and I am not going back to using chemicals or miracle cures, nature has all we need to be healthy with a skin free of pimples. The anti-bacterial pimples treatment is my skin saver and my natural weapon against breakouts. When I see a pimple coming I immediately apply a drop of this breakout serum, next day my skin is clean, smooth and looking great!
Gloria M. Fort Worth TX
I had moderate body breakouts on my chest, back, and shoulder area. I have been using the anti-bacterial treatment for about 2 weeks now and I can see that my breakouts is disappearing. I also use it on my face to prevent zits from happening. The bottom line, I would recommend this pimple treatment for body/face!
Bonnie V Largo FL
It really works~ i'm in my mid 30's and i broke out crazy suddenly. nothing had worked but this treatment has saved me. unlike proactive or some other treatments out there, this does not dry out nor irritate skin at all.
Barbara N Acampo CA