Product Description
Scalp & Follicle Detox with Hemp Seed
Hair follicles can be clogged by excessive sebum residue, dirt, oil, and product buildup.
Detox your scalp and follicles with the Scalp Shampoo especially designed for balancing and refreshing.
Perfect for those who experience dry scalp, this pH balanced sulfate-free shampoo combines Manuka and Hemp Seed to protect against further dryness, while White Willow Bark Extract gently cleanses flakes out.
Infused with herbal extracts of Burdock and Licorice Root, our Scalp Shampoo soothes and calms your hair and scalp as it gently cleanses and unclogs dirt, debris, and buildup.
Leaves hair clean and manageable with both scalp and follicles freshly revitalized.
This gentle formula can be used on all hair types and will not strip the hair or scalp of its vital oil to keep them healthy.
Made in the USA.
Made without alcohol, artificial colors, artificial fragrances or parabens.
Can be used by men and women.
Our Scalp Shampoo nourishes deeply with nature's best emollients and seals in moisture for soothing, long-lasting scalp relief.
This scalp shampoo helps to protect and maintain keratin treatments, colors, and other hair treatments.
Nature's best ingredients provide nutrients with vitamins which feed and hydrate your dry scalp.
Anti-fade, color safe formula keeps hair color longer without chlorides or sulfates. It is gentle enough for daily use.
Quickly soothes dry, itchy scalps with vitamin-rich moisture from Foraha and Castor Seed oils.
Hemp Seed oil is super nutrient rich and readily absorbs into scalp. It is an emollient with rejuvenating and moisturizing properties.
Helps prevent flakiness and moisturizes dry scalps without leaving any greasy or oily residue.
Manuka essential oil has been known for hundreds of years among the Maori, the original inhabitants of New Zealand, for its many beneficial skin care uses.
Kukui Nut oil adds strength, softness, radiance, and flexibility to hair.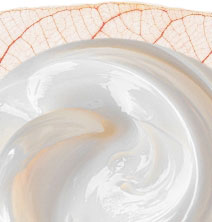 Shake well before use.
Wet hair thoroughly.
Massage the Shampoo into your hair. Lather and leave on hair and scalp for a few minutes.
Rinse thoroughly.
For best results, use at least twice weekly and follow with conditioner.
TIPS
• Can be used at least once a week. If you co-wash, this would be perfect to use for clarifying hair.
• You can combine this product with a conditioner for your hair type.
• For shiny locks, use cool/cold water as a final rinse.
• Invest in a shower filter or use bottled water for softer hair and skin.
• Ends feeling dry? Try our Leave in Conditioner.
Aloe Barbadensis (Aloe Vera Hydrosol), Arctium Lappa (Burdock Root Extract), Calophyllum Inophyllum (Foraha Oil), Citrus Sinensis (Orange Blossom Essential Oil), Hemidesmus Indicus (Sarsaparilla Root Extract), Salix Alba Ricinus Communis (White Willow Bark Extract), Aleurites Moluccana (Castor Seed Oil), Citrus Bergamia (Kukui Nut Oil), Decyl Glucoside (Bergamot Essential Oil), Sodium Lauroyl Isethionate , Camphor Essential Oil (Camphor Essential Oil), Salvia Sclarea (Clary Sage Essential Oil), Citrus Paradisi (Grapefruit Essential Oil), Mentha Spicata (Spearmint Essential Oil), Lavandula Angustifolia (Lavender Essential Oil), Leptospermum Scoparium (Manuka Oil), CitricAcid (Citric Acid), Vegetable Glycerin (Vegetable Glycerin), Allantoin-made from Comfrey Root Extract (Comfrey Root Extract), Guar Gum (Guar Gum), Cellulose (Cellulose), Glycyrrhiza Glabra (Licorice Root Extract), Caprylyl Glycol (Caprylyl Glycol), Panthenol (Vitamin B5).
Customer Product reviews and testimonials are provided for informational purposes only. Customer Product reviews and testimonials reflect the individual Product reviewer's results and experiences only. Product results may vary based on individual user. There's no guarantee of specific results and results can vary.
I have had problems with my scalp for a long time, so I was really pleased when I found out about this nutritive scalp shampoo. It keeps my scalp feeling clean and definitely reduces the flakes outbreaks.
Maria O Stephenville TX
What a great nutritive product! I deal with scalp build-up as I am an African-American woman, and I don't wash my hair every day. This shampoo is amazing because it really cleans up your scalp. I usually shampoo twice with a really deep scrubbing and it works great!
Kavery H Chandler AZ
This scalp shampoo product has been a staple for me. I don't have flakes, but it does wonders for my scalp breakouts. I only use it twice a week, and if I go about a couple weeks without using it, the problems reappear.
Marquita R Richmond VA
This is great for a dry, flaky, itchy scalp. No other shampoo I tried worked, but this one works perfectly on my scalp. I can't say enough great things about this scalp shampoo! The shampoo lathers well and has a light, pleasant scent, but the best thing about it is it makes my scalp happy!
Patty T Middletown CT
I've tried several scalp products from those sold in hair salons and to those found in the drug aisle in markets. This product has worked best on my scalp, relieving both the dry scalp itch and flaking.
Sharon E Chapel Hill NC