Product Description
Instantly Revive & Replenish Relaxed Hair
The problem with many shampoos is that they strip your hair and scalp of their nutritive oils or leave behind chemical residue that builds up and can negatively affect your scalp or hair.
Immediately improve your hair the instant you use this Relaxed Hair Shampoo.
It has potent ingredients that quickly improve the look and feel of your hair almost like magic.
Rescue dry, damaged, and brittle hair with breakage using our Relaxed Hair Shampoo that restores vital moisture with nourishing and botanical oils that deliver herbal nutrients that are quickly absorbed, adding shine, strength, and softness to hair.
Within the first use, your hair will feel strong, nourished and soft with bounce and shine.
Gentle enough for everyday use, our shampoo is made with ingredients that add value to your hair and scalp as it washes away unwanted dirt and residue and restores the nutritive moisture balance to your relaxed hair.
Can be used by both men and women.
Made without sulfates, artificial coloring, artificial fragrances, or parabens.
Made in the USA.
This luxurious shampoo pampers, renews and moisturizes hair from root to tip for relaxed hair that feels and looks great with incredible softness and shine from the first application.
Nature's best ingredients provide nutrients with vitamins that feed and hydrate relaxed hair.
Keratin straightening treatments, perms, colors, and other hair treatments are maintained and protected by this shampoo.
Formulated with what some call nature's "liquid gold," Argan oil uniquely nourishes to strengthen and revive damaged, treated hair, helping to prevent lost hydration. Argan oil is easily absorbed by the cuticles of hair, nourishing dry hair and making hair shine with health and radiance.
Daikon Radish Seed Oil is a nutritive alternative to silicone that provides shine and luster. It also helps with detangling and nourishes dry, damaged hair.
Kukui Nut oil is native to many islands, including the Hawaiian Islands. It contains vitamins A, C, and E, which are beneficial in keeping hair hydrated and smooth.
Naturally scented with pure Palmarosa, Orange Peel oils and others make for a crisp, clean, refreshing, and cleansing experience.
From South America, Babassu oil moisturizes without the greasy or oily feel to it.
Depending on your thickness and length, you want an amount that fully coats the hair.
Work anything that's left through the roots and crown.
Leave on for 2-3 minutes for the best saturation, then rinse thoroughly.
Follow with conditioner as needed.
TIPS
• Can be used at least once a week. If you co-wash, this would be perfect to use for clarifying hair.
• You can combine this product with a conditioner for your hair type.
• For shiny locks, use cool/cold water for the final rinse.
• Invest in a shower filter or use bottled water for softer hair and skin.
• Ends feeling dry? Try our Leave in Conditioner or Moisturizer Hair Pomade.
Aloe Barbadensis (Aloe Vera Hydrosol), Rosa Damascena (Rose Hydrosol), Calendula Officinalis (Calendula Flower) Extract, Argania Spinosa (Argan) Oil, Orbignya Oleifera (Babassu) Oil, Raphanus Sativus (Daikon Radish Seed) Extract, Persea Americana (Avocado) Oil, Sodium Methyl Cocoyl Taurate, Simmondsia Chinensis (Jojoba) Oil, Aleurites Moluccana (Kukui Nut) Oil, Decyl Glucoside, Olea Europaea (Olive) Oil, Anthemis Nobilis (Chamomile) Oil, Salvia Sclarea (Clary Sage) Oil, Hydrolyzed Rice Protein, Pelargonium Graveolens (Geranium) Oil, Lavandula Angustifolia (Lavender) Oil, Citrus Sinensis (Orange) Peel Oil, Cymbopogon Martinii (Palmarosa) Oil, Santalum Album (Sandalwood) Oil, Glyceryl Caprylate, Phenethyl Alcohol, Methylcellulose, Taraxacum Officinale (Dandelion Leaf) Extract, Glycerin, Guar hydroxypropyltrimonium, Carapa Guianensis (Andiroba) Oil, Citric Acid, Panthenol (Vitamin B5).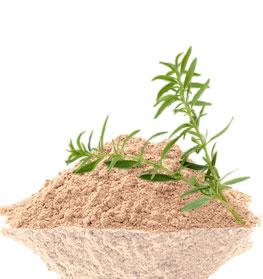 Customer Product reviews and testimonials are provided for informational purposes only. Customer Product reviews and testimonials reflect the individual Product reviewer's results and experiences only. Product results may vary based on individual user. There's no guarantee of specific results and results can vary.
I've had a perm for many years with no issues. My hair was always bouncy and healthy Approximately 5 months ago I received the worst relaxer ever!!! My hair began to snap off and showing balding spots. Extremely dry no matter how often it was treated. I have only used the shampoo and conditioner one time but I am extremely pleased with the results. I can't wait to see how my hair looks within the next couple of months. REALLY IMPRESSED WITH THE LARGE BOTTLES! You definitely get your money's worth. Many thanks!!!
Ashley M Rome GA
My daughter and I recently purchased the relaxed line products. I am amazed at the difference in my hair.. My family have begun to use more botanical and all nutritive products. I truly can say I just love just natural s. We received our shipment within days. Your company really takes pride in the way everything was packaged. Thank you for being a company that lives up to quality... We will continue to order from you and spread the word about how great of a product you carry. It's worth every dollar spent....
Shanita A Fayetteville NC
This shampoo does what it says for damaged hair. It is the best shampoo out there for dry damaged relaxed hair. I know it fixed mine. When I started using was dry and brittle and breaking. I almost decided to get a very short haircut, because I didn't see any way of saving it. This shampoo together with the nutritive conditioner and treatment has saved my hair. My hair is now medium/long and healthy and I get a lot of compliments on it.
Cecille S Delray Beach FL
THIS SHAMPOO SAVED MY HAIR. IT WAS DULL AND BRITTLE, OVER PROCESSED AND DRY. THIS SHAMPOO IS THE ABSOLUTE BEST. I HAVE TRIED SO MANY SHAMPOOS DURING MY LIFE AND THIS ONE HAS TO BE THE BEST FOR MY RELAXED HAIR. MY BREAKAGE HAS SLOWED DOWN. I HOPE THIS REVIEW IS THE INCENTIVE ONE WOULD NEED TO TRY THIS PRODUCT. I DON'T THINK YOU'LL BE DISAPPOINTED.
Iulia A Brooklyn NY
Fabulous! THE BEST SHAMPOO IN THE WORLD! My hair was very dry and brittle. I used this, and it really replenished my hair like the bottle said it would. I love that it is a nutritive shampoo that works. I reccomend this to anyone and everyone!
magalie p ewing NJ
I have very dry damaged permed, actually not color treated hair. This nutritive shampoo for permed hair restores load of moisture and smooths the strands. With most products I would have big poofy frizzy hair that breaks easily. With this I have sleek, smooth, 100% frizz free hair that lays down. It's really a miracle for those in need for a rich product and it really helps!!!
Tonee O Bellingham WA
This product is unbelievable... incredible!! The moisture packed formula allowed me to skip the deep conditioning process after my shampoo!. My wide toothed comb slid right through my hair, with no struggles. This is the second time I've shampooed my hair with this product, and had to share the results. I have thick relaxed hair that falls to the middle of my back. My end results are incredibly shiny, bouncy, and are radiant!!
Robin B Ellicott City MD
I am African American with relaxed hair and I have looked long and hard for a shampoo that did not leave my hair a dry, knotted mess. This shampoo is the one! It's very thick and luxurious and you don't need much to clean the hair. I have very thick hair and I only needed about 2 tablespoons of the product to cleanse my hair. My hair is nice and soft and a lot easier to manage. I will never use another shampoo again.
Deborah D Poughkeepsie NY
YES, YES, YES!!!! What can I say about JustNatural' s relaxed hair shampoo that others haven't already said? It has done wonders to my dry permed and course hair! My hair went from dull and dry/breakage to full of life and body! On top of that, a little really does go LOOOONG way -- it's lasted over 2 months already and I shampoo almost every other day! Definitely worth the price!
Genna S Claymont DE
This shampoo is amazing. I'm not a HUGE fan of the scent, but the results outweigh that minor detail. This is literally like liquid gold to me. When I combine this with the conditioner my hair is the SOFTEST and smoothest it has ever been. It's incredible! This stuff is one of the few products that actually gets me compliments on my hair...which is amazing! I can't recommend this enough for someone looking to soften and smooth there locks. LOVE, LOVE, LOVE IT!!!
Kristina C Tacoma WA