Gray Hair Shampoo #Gray Hair Natural Shampoo#
Gray Hair Shampoo #Gray Hair Natural Shampoo#
Gray Hair Shampoo #Gray Hair Natural Shampoo#
Product Description
Sulfate-free Brightening Shampoo for Gray and Silver Hair
Gray hair can turn yellow as residue is left behind from hair products, increasingly giving it a dull, lifeless appearance.
Products such as shampoo, conditioners, hair sprays, mousses, and gels, vitamins that are high in beta-carotene and some medication can leave a residue on the hair shaft that causes yellowing.
Yellow hair can also occur as your hair picks up particles from the environment. Chlorine, minerals and other chemical residues in water, sunlight, and even oils from your scalp can also give gray, silver and white hair a brassy look.
Our Gray Hair Nutritive Shampoo gently removes the yellowing buildup residue from your hair to reveal bright, healthy and fuller hair that is more manageable and softer.
This shampoo is a sulfate-free gentle formula that cleanses the scalp and hair while revitalizing and softening strands.
Our shampoo will rejuvenate gray hair and provide vitamins, antioxidants, and nutrients to make it shiny and brim with health.
Free of sulfates, parabens, artificial coloring and fragrances.
Brightens gray, silver and white hair.
Can be used on both men and women.
Made in the USA.
Removes excess oils and debris that cause yellowing and dullness.
Reduces yellow and brassy color without leaving residue or buildup.
Lose the yellow and restore your radiance to reveal luminous, fresh and healthy strands.
Made from gentle cleansers, it nourishes with Guava and Clover Flower Extracts without weighing hair down.
Brighter, healthy-looking hair is made possible with hair loving Avocado, Pomegranate and Black Currant Seed oils.
Softer, smoother and fuller hair starts at the roots. Rosemary, Geranium and Lavender Essential oils gently reinvigorate follicles while soothing your scalp.
Aloe Vera conditions, softens and smooths hair to make the hair beautifully healthy.
Clover Flower Extract strengthens and adds volume and luster to make hair more manageable.
Guava Fruit Extract promotes healthy hair.
Pomegranate Seed Oil revitalizes dull and dry hair, stimulates blood circulation in the scalp, nourishes hair, and balances the pH levels of the scalp.
Shake well before use.
Wet hair thoroughly.
Massage the shampoo into your hair.
Lather and leave on hair and scalp for a few minutes.
Rinse thoroughly.
For best results, use at least twice weekly and follow with conditioner.
"Did you know that rinsing your hair with bottled water is best? Most water has hard minerals in it which accumulate on your freshly washed and clean hair. Using pure bottled water helps your hair be the best that it can!"
TIPS
• To preserve hair color, we suggest using cool water to rinse your hair.
• Try to keep shampooing to a minimum of twice a week. Daily shampooing can cause hair color to fade and dry the hair out.
• Try to use an oil product or deep conditioning mask on the hair to preserve your hair's health.
• For shinier, softer hair, drinking 8 to 10 glasses of water will help moisturize and improve the appearance of your locks.
Aloe Barbadensis (Aloe Vera Hydrosol), Trifolium Pratense (Clover Flower) Extract, Psidium Guajava (Guava Fruit) Extract, Citrus Sinensis (Orange) Peel Oil, Persea Americana (Avocado) Oil, Punica Granatum (Pomegranate Seed) Oil, Hydrolyzed Rice Protein, Salvia Hispanica (Chia) Oil, Ribes Nigrum (Blackcurrant) Seed Oil, Decyl Glucoside, Sodium Methyl Cocoyl Taurate, Lavandula Angustifolia (Lavender) Oil, Rosmarinus Officinalis (Rosemary) Oil, Thymus Vulgaris (Thyme) Oil, Salvia Sclarea (Clary Sage) Oil, Guar hydroxypropyltrimonium, Glycerin, Pelargonium Graveolens (Rose Geranium) Oil, Methylcellulose, Caprylyl Glycol, Santalum Album (Sandalwood) Oil, Citric Acid, Panthenol (Vitamin B5).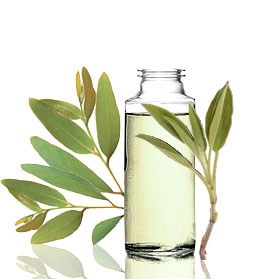 Customer Product reviews and testimonials are provided for informational purposes only. Customer Product reviews and testimonials reflect the individual Product reviewer's results and experiences only. Product results may vary based on individual user. There's no guarantee of specific results and results can vary.
Love this product-my hair feels great and is actually fuller. I like that I'm using a product that is sulfate free.
Linda C Bend OR
I have had grey hair for about 10 years now. It's starting to get lots of white in it. I was concerned about it getting brassy, yellow tones in it. I have researched other shampoos that are purple on the market. There are NONE on the market that have the amazing ingredients that this shampoo does. All others have chemicals and sulfates added which are all carcinogens. My hair always looks amazing. I use the grey conditioner as well on the ends of my hair. I highly recommend this. Be sure to shake it up before you pump it out. My husband also uses this on his white beard. I think it keeps it whiter.
Jody P Lewistown MT
My hair was on the dry side. I used this shampoo once, and immediately my hair was soft and manageable. It keeps the yellow out too.Even my hairdresser noticed the change in my hair and wanted to know what I was using. I would recommend this to anyone. Actually, every product I've received from Just Natural has been great.
Maggie M Williston ND
This shampoo for grey hair is a wonderful product! It gives body to my hair and does not strip it dry! I have tried others, but this one meets all expectations!
Arnette G Pueblo CO
The only product worth putting a review so others know it truly works. I have very white hair, that had the tendency to yellow, and I had no clue why. I switched to this and now for months, it is shiny and bright white, not yellow. It well worth its price.
Brenna L Boca Raton FL