Product Description
Anti-Frizz Hair Control
The problem with many anti-frizz shampoos is that they can be too heavy and weigh your hair down. But there may be other concerns as well.
Ordinary shampoos for frizz are often made with sulfates, sodium chloride – salt, all types of silicones and other chemicals. Putting these on your hair and scalp may not be the best thing to do.
Our shampoo for frizz control is non-greasy with a rich blend of weightless ingredients that nourish and condition hair without weighing it down.
Transforms dry or frizzy hair into a salon-smooth style and helps you achieve naturally gorgeous, healthy-looking locks.
Marshmallow Root has nutritive properties that help smooth cuticles with an anti-humidity coating that is weightless and assist in detangling.
Macadamia and Cranberry infuse hair with Omega 3, 6 and nine essential fatty acids that nourish and strengthen for shiny, silky hair that's soft to the touch and easy to manage.
Frizzy hair is often dry and damaged as well, so we added nutritive emollients like Daikon Radish which conditions and revitalizes for vibrant hair, making it more manageable, soft and frizz-free
No Sulfates, No Artificial Fragrance, No Mineral Oil, No Silicone, No Alcohol, No Parabens.
Sylvia says-
This frizz shampoo is fantastic! I have really dry, frizzy, curly hair, and this has made my hair the softest it has ever been! I absolutely love it, and it is worth the price. Most frizz shampoos weigh your hair down. This shampoo does not feel heavy at all. I can style it curly or straight, can even go a couple of days between washings without getting oily. And its nutritive ingredients are awesome. My hair looks perfect, and my scalp feels so nice. Smells good too.
It instantly helps tame frizzy, unruly hair for hair that looks and feels healthier.
Blended with Meadowfoam and Grapeseed that replenish dry hair, fights humidity and controls frizz all day.
Gorgeous, smooth hair with our anti-frizz shampoo that is sulfate-free and color safe.
Gently cleanses while providing vital moisture and smoothening for a frizz-free radiant shine.
Non-greasy formula won't weigh hair down.
Nourishes for healthy vibrant looking hair, making it more manageable, soft and frizz-free.
Bella says-
One of the best anti-frizz shampoos I've tried, and I've tried a lot of frizz products. I noticed a difference in my hair after it's blow dried. It's smooth, shiny with noticeable volume. No more flyaways, my hair is so much more in control now. Feels much softer.
Tracie says-
I love this shampoo! I got a Brazilian blowout and found this shampoo for the aftercare. I usually have oily hair, and this product makes my hair so soft and no frizz at all! A little goes a long way, and I will continue using this shampoo!
Wendy says-
This shampoo is awesome. I have a very sensitive scalp prone to dermatitis, and this is the only shampoo that leaves me without any irritation, just beautiful, frizz-free smooth softer hair and no buildup.
Can be used on both men and women.
Made in the USA.
Made without sulfates, parabens, and artificial fragrances or colors.
Keratin straightening treatments, perms, colors, and other hair treatments are maintained and protected with this shampoo.
Anti-fade, color safe formula keeps hair color longer without chlorides or sulfates. Gentle enough for daily use.
Macadamia Nut oil is lightweight and easily absorbed to soften hair strands, making hair smooth and glossy without being weighed down.
Cranberry Seed oil nourishes hair with rich Omegas for a healthy glow, leaving it smooth, soft and frizz free.
Coconut oil is easily absorbed, rich in vitamins A, B, C, and E and nourishes and protects your hair while adding hydration.
Aloe Vera promotes healthy hair by lightly moisturizing strands and keeping frizz and split ends at bay.
Palmarosa, Orange Peel, Vetiver, Ylang Ylang, Tangerine, Clary Sage essential oils provide a nutritive, fresh scent that also helps keep hair frizz free.
Daikon Radish Seed Oil is a nutritive alternative to silicone that provides shine and luster. It also helps detangle and nourish dry, damaged hair to prevent frizz.
Shake well before use.
Wet hair thoroughly.
Massage the shampoo into your hair.
Lather and leave on hair and scalp for a few minutes.
Rinse thoroughly.
For best results, use at least twice weekly and follow with conditioner. "Did you know that rinsing your hair with bottled water is best? Most water has hard minerals in it which accumulate on your freshly washed and clean hair. Using pure bottled water helps your hair be the best that it can!"

TIPS
• Prevent frizz by not touching your hair when it is dry.
• Try to shampoo less. By shampooing less, you can prevent dryness and frizz.
• Apply a pre-poo to your hair before shampooing. This method will prevent moisture loss when shampooing and makes hair easier to detangle.
• Try to use an oil treatment or deep conditioning mask on hair to preserve your hair's health.
• For softer, shinier hair, drinking 8 to 10 glasses of water will help moisturize and improve the appearance of both hair and scalp.
Aloe Barbadensis (Aloe Vera Hydrosol), Althaea Officinalis (Marshmallow Root) Extract, Macadamis Integrifolia (Macadamia Nut) Oil, Raphanus Sativus (Daikon Radish Seed) Extract, Simmondsia Chinensis (Jojoba) Oil, Cocos Nucifera (Coconut) Oil, Vaccinium Macrocarpon (Cranberry Seed) Oil, Carica Papaya (Papaya) Extract, Vitis Vinifera (Grapeseed) Oil, Limnanthes Alba (Meadowfoam Seed) Oil, Hydrolyzed Rice Protein, Salvia Sclarea (Clary Sage) Oil, Cymbopogon Martinii (Palmarosa) Oil, Decyl Glucoside, Sodium Methyl Cocoyl Taurate, Citrus Sinensis (Orange) Peel Oil, Chrysopogon Zizanioides (Vetiver) Oil, Cananga Odorata (Ylang Ylang) Oil, Citrus Reticulata (Tangerine) Oil, Guar hydroxypropyltrimonium, Methylcellulose, Caprylyl Glycol, Glycerin, Citrus Paradisi (Grapefruit) Oil, Citric Acid, Panthenol (Vitamin B5).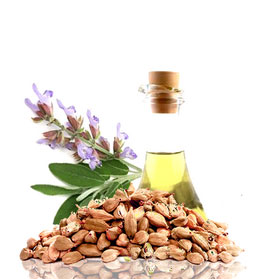 Customer Product reviews and testimonials are provided for informational purposes only. Customer Product reviews and testimonials reflect the individual Product reviewer's results and experiences only. Product results may vary based on individual user. There's no guarantee of specific results and results can vary.
This frizz shampoo has done wonders for my hair. I have thick, frizzy hair which tends to be dry. Its color treated, so I'm careful with shampoos. After using this nutritive frizz shampoo only twice I could tell a difference in the texture of my hair it is so smooth and silky. I recommend it highly!
Monica D Huntersville NC
I love this shampoo. I have very thin dry wavy, frizzy hair and this shampoo for frizzy hair makes my hair soft and smoothes it out like nothing else has. This shampoo takes the frizz right out and makes it really easy to straighten my hair. What a blessing.
Barbara A Highland Mills NY
This nutritive frizz shampoo did make a difference in my hair! I was really surprised about the way it worked with my hair type being thick and coarse. After I used the shampoo it felt very smooth. I followed with the matching frizz conditioner and then blow dried and flat ironed my hair. My hair finished smooth, shiny and very manageable. I loved it!
Shellie H Weatherford TX
This frizz hair shampoo and conditioner makes my fine hair style effortlessly with a straight iron. I am able to get shiny, healthy looking hair even with all of the heat I use to style. I'd recommend this for anyone who wants to tame their slightly out-of- control hair.
Susan B Athens PA
I'm impressed after one use. I bought the frizz hair shampoo, conditioner and lotion. I could tell my hair felt nicer while I was blow drying. I have nutritive ly dry frizzy hair that I wash and flat iron every single day, and use these frizz products on a daily basis and am very happy with them. They leave my hair shiny, smooth and without any trace of frizz.
Craig H Fort Riley KS Alyssa C Durham ME