Posted by JustNutritive Team on Aug 17th 2019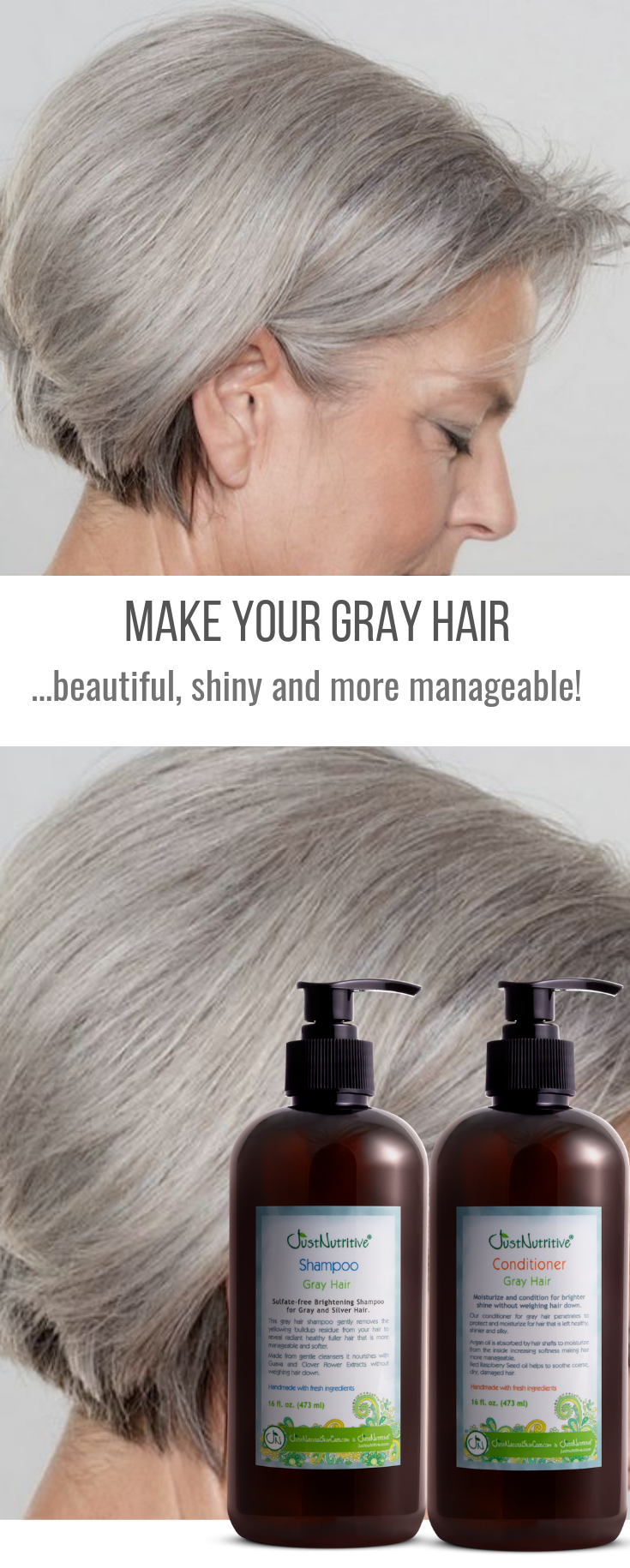 Gorgeous Gray Hair Can Be Yours!
Gray, silver or white hair can be trendy and even chic if cared for properly.
Unfortunately due to the lack of pigment it is prone to turning yellow if not properly cleansed and cared for.
Hair can easily become yellow from water, chlorine, debris in the air, sunlight and most commonly used hair care products. Use hair care products that are color free.
Gray hair needs some extra care and attention as it tends to be dry, frizzy and brittle. Often gray hair is coarse and can be hard to manage at times.
Our shampoo for gray hair gently removes the buildup that can cause yellowing while plant extracts and oils lightly moisturize to refresh.
Moisturizing is an important part of achieving great looking hair. The trick is to moisturize without adding or leaving residue that will cause yellow hair.
All of our moisturizers from the conditioner for gray hair to the treatments are free of any color additives, silicones, artificial fragrances and with not leave yellow causing residue on your hair.
With a little tender loving care and the right products your hair can be luscious vibrant and healthier looking than ever.