Posted by Valeria S. on Dec 12th 2018
---
Learning how to deep condition your hair is essential if you have naturally dry or frizzy hair, if you use a lot of heat styling tools and if you want to grow your hair as long and healthy as possible. As we age, it is also normal for our hair naturally to lose its shine and softness. So to keep your hair at its best here are is a quick tutorial for you.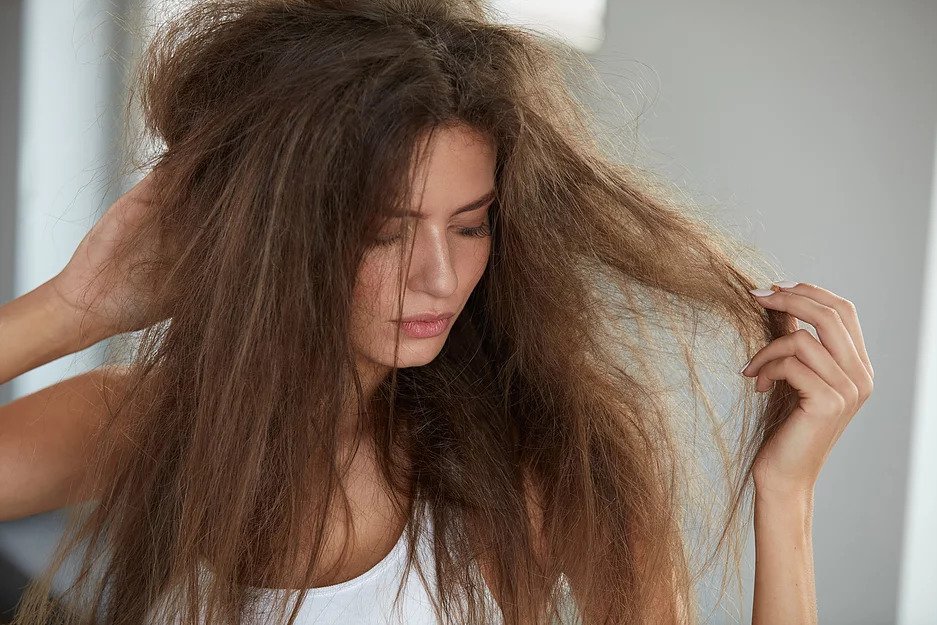 STEP 1: Pick the right kind of conditioner.
Not all conditioners are made the same way. It is very likely that a daily conditioner wont be as moisturizing and penetrating as a deep conditioner. So find one is specifically made for this purpose. Check out my favorites from JN: Leave-In Conditioner, Moisturizer Hair Pomade, Anti-Humidity Pomade.
STEP 2: Apply.
This step will depend on how you prefer to apply and what gives you the best results, so it will take a little bit of experimentation. Some people prefer to apply their deep conditioner after they shampoo in place of their regular conditioner. Others get better results by applying it on dry hair, before they wash it. This will take a little more product but the results can be amazing because your hair will have no water, and will absorb all the conditioner. Either way, try both techniques and see what best suits your hair type.
To apply, part your hair in 2 to 4 sections. Grab a good amount of product with your hands and start applying it from the tips up, being careful not to pull and snap your hair. You do not need to worry about detangling at this step. Use less conditioner the closer that you get to the scalp.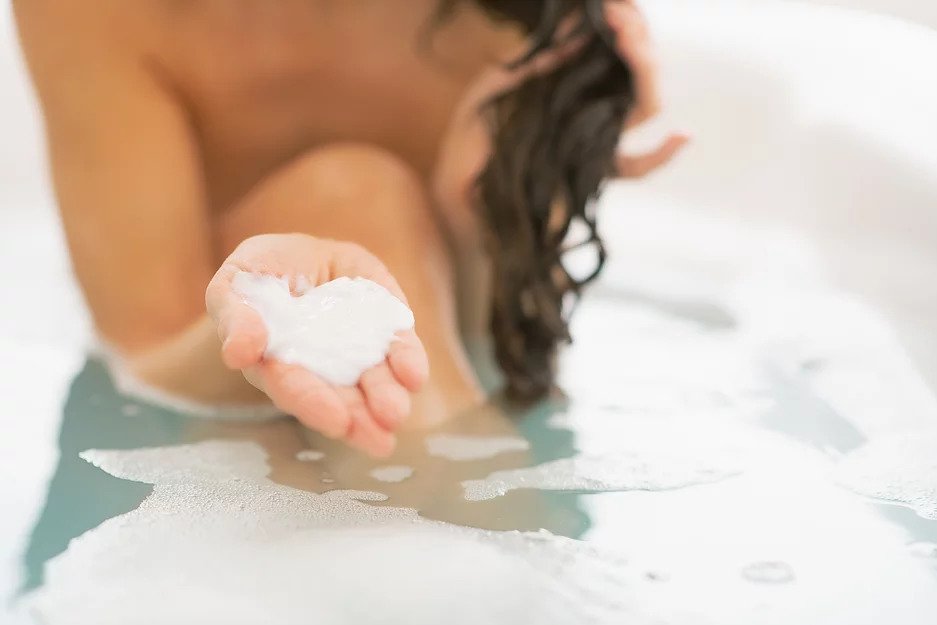 STEP 3: Leave it in.
Deep conditioner brands will recommend different amounts of time to leave it in your hair, before you rinse it out. Usually 3-10 minutes. So cover your hair with a plastic cap and relax for a few minutes. Or if you want to boost the effects of your conditioner, grab your hair dryer and blow some warm air on your cap. This will help to open the cuticles of your hair and help the conditioner penetrate much easier.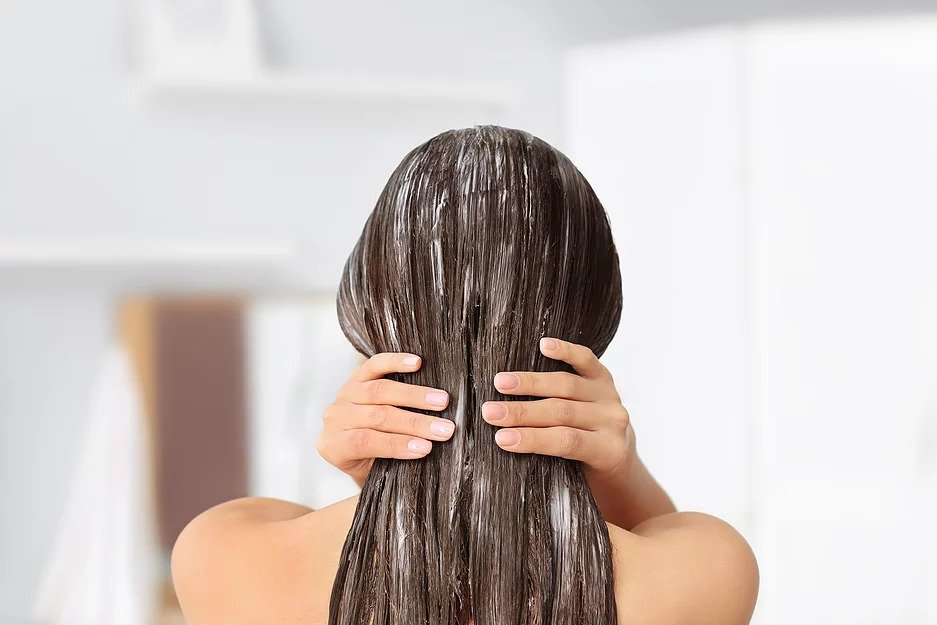 STEP 4: Rinse out.
You are almost done! Remove the cap, get back in the shower and run some warm water over your hair. This is the perfect time to detangle, since your hair will most likely be slippery and easy to work with. Rinse out the conditioner to the point where your hair still feels soft, and easy to run your fingers through. The trick here if you have dry hair is not to rinse out all of the conditioner. I would say leave at least 5% of it in.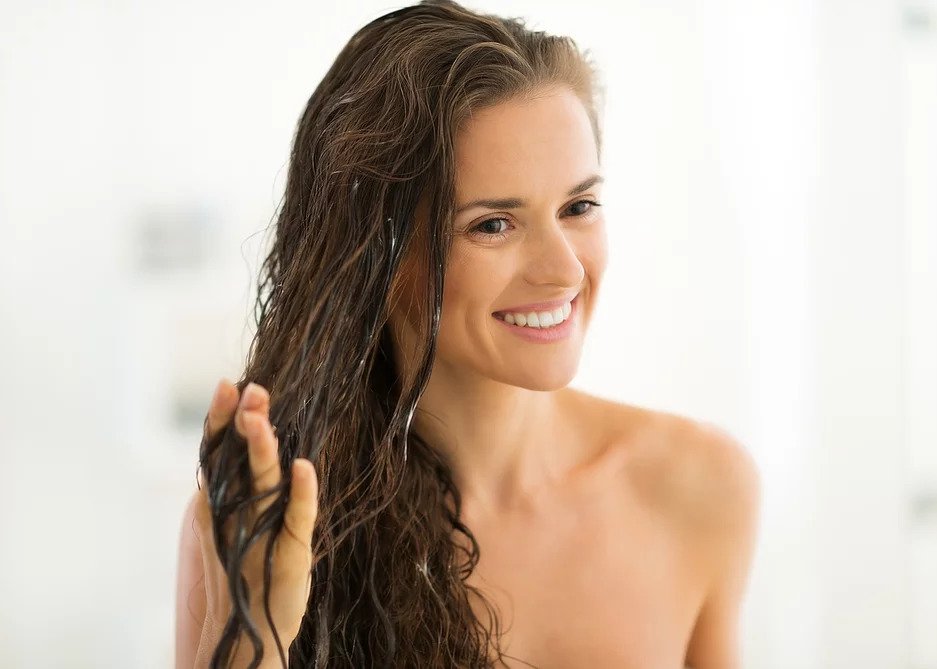 STEP 5: Style as usual.
Voila! You are done and ready to finish styling as you usually do. But be cautious, your hair might be extremely soft and bouncy!
EXTRA TIPS:
When you are finished rinsing out the conditioner and ready to start styling, add a couple of drops of your favorite hair oil (click here for my favorite) to seal in your hard work, and prevent frizz. Focus on the tips.
If you have very damaged hair, I suggest that you continue to deep condition every time that you wash it. Also if you can, minimize any use of heating tools.
---