Anti-Aging Nutritive Serum
Anti-Aging Nutritive Serum
Anti-Aging Nutritive Serum
Product Description
Dark Spot Corrector, Age Spot and Tone Perfecting
Have any of that pesky age or dark spots on your face, neck area or hands? Or maybe a blemish that just won't go away.
Are you tired of using concealers and not sure if chemical treatments with Hyaluronic Acid or Hydroquinone are safe?
This nutrient rich creation fights uneven skin tone and diminishes the appearance of dark spots so skin looks more radiant and younger. Gently works against signs of age/dark spots along with those other pesky skin concerns!
It provides all day long hydration in one simple easy to use product.
Made for all skin types, our formula is truly gentle in repairing and renewing skin. Your skin will feel more youthful and vibrant than ever before.
Our Anti-Aging Nutritive Serum takes a time proven approach, an exclusive formula crafted from all natural and nutritive ingredients that you will not find in any other product.
Made with care and love in the USA with ingredients like Chia Seed which contains seven times more Vitamin C than oranges, combined with other rich sources of Vitamin C found in Kukui Nut, Apricot Kernel, Pomegranate, and Rosehip, makes this serum the ultimate nutritive source to replenish and rejuvenate your skin.
No Mineral Oil, No Petrolatum, No Silicone, No Water, No Alcohol, No Fillers, No Parabens.
Victoria says-
This spot remover is absolutely wonderful! The serum helped me fade my sun spots and discoloration. It doesn't make your skin feel oily and it dries very fast! I like the way it made, keeps my 60 plus-year-old skin looking youthful. Several of my friends have commented on how good my skin looks. Very Pleased!
A powerful blend of nutritive goodness helps brighten skin tone, smooths fine lines and evens texture for visibly vibrant skin.
The nutritive serum helps diminish the appearance of age and sun spots for a renewed clear finish.
No Mineral Oil, No Silicone, No Artificial Color or Fragrance, No Alcohol, No Soy and Paraben Free
Mindy says-
Nothing I have used before has made such a difference in my skin tone by fading away from my dark age spots. It works wonders on my neck, décolleté and hands with an overall luminous glow. I will continue to use it as my skin looks much younger than before.
Beth says-
I am thrilled with this dark spot product. My skin has a great natural glow now. Just the other day someone commented on how well I looked. My skin tone is even and the fine lines around my corner of the eye area are less noticeable even the rough patches on my forehead have disappeared.
This serum has no water, silicone, alcohol or any other filler.
The serum can be used alone or under makeup.
Nutritive Vitamin C rich serum made fresh in the USA.
Reduces wrinkles and fine lines for a more youthful and healthier appearance.
No Mineral Oil, No Petrolatum, No Silicone, No Water, No Alcohol, No Fillers.
Erases the appearance of fine lines, blotches and discolorations naturally.
Gentle, non-irritating formula reduces wrinkles and other signs of aging.
Pomegranate Seed Oil has anti-inflammatory properties that enhance skin texture, penetrate deep into the skin, and contain anti-aging nutrients.
Grapeseed Oil has skin tightening properties that minimize under eye circles and is a nutritive moisturizer.
Avocado Fruit Oil acts as a moisturizer, attacks free radicals and works as a smoothing anti-aging treatment.
Chia Seed Oil is a vitamin-rich, long-lasting moisturizer.
Foraha Oil promotes the formation of new tissue, heals and assists with the growth of healthy skin, and is effective against scars and stretch marks.
Rosehip Oil has skin brightening and anti-aging properties that improve the appearance of skin tone and pigmentation.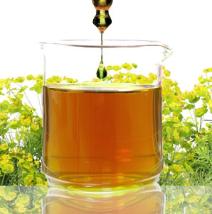 Use this anti-aging serum sparingly as needed on areas of the face or neck.
For all skin types.
TIPS
• The serum can be used underneath makeup or a regular moisturizer.
• Pat into the skin gently to prevent aggravating the skin.
• A great moisturizer to look at is our Anti-Aging Facial Lotion.
Persea Americana (Avocado) Oil, Punica Granatum (Pomegranate Seed) Oil, Vitis Vinifera (Grapeseed) Oil, Calophyllum Inophyllum (Foraha) Oil, Borago Officinalis (Borage) Oil, Rosa Rubiginosa (Rosehip) Oil, Aleurites Moluccana (Kukui Nut) Oil, Camellia Oleifera (Camellia Seed) Oil, Prunus Armeniaca (Apricot Kernel) Oil, Simmondsia Chinensis (Jojoba) Oil, Citrus Sinensis (Orange Peel) Oil, Pelargonium Graveolens (Geranium) Oil, Boswellia Carteri (Frankincense) Oil, Cymbopogon Martinii (Palmarosa) Oil, Cymbopogon Flexuosus (Lemongrass) Oil, Salvia Hispanica (Chia Seed) Oil, Tocopherol (Vitamin E).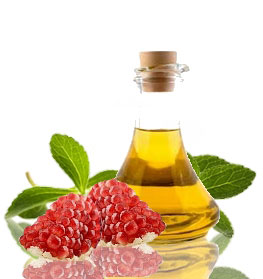 Customer Product reviews and testimonials are provided for informational purposes only. Customer Product reviews and testimonials reflect the individual Product reviewer's results and experiences only. Product results may vary based on individual user. There's no guarantee of specific results and results can vary.
I have tried so many products that claim to reverse wrinkles and aging and this one actually works!! My wrinkles are disappearing. I'm thrilled!
Alison C East Hanover NJ
This serum is totally worth the value. I feel it works better than store bought or cosmetic counter serums, and the cost is even lower than others. Best part is it's a NATURAL product. It makes my skin look amazing and I feel the difference too. I will continue to use this product, and recommend it to everyone
Erin B Springfield VA
To my surprise it has worked wonders on my aging – sunspots on my face and hands. One week of use and I can already see a comparable difference It does not burn or irritate even my sensitive skin, and leaves no oil behind. They have gone from dark brown to a very light brown. Can't wait to see the results in a few more weeks of use.
Kelly G Bloomington IN
I started ushing this serum not quite 2 years ago. I love it, highly recomend it, get it. The serum soaks right in, it is not greasy or heavy and causes no breakouts. I will never be without it.
Sharron B Sahuarita AZ
I've been so impressed with this Serum, and considering what you pay for it versus other serums on the market. I have sensitive skin and it does not irritate me at all. My skin is looking healthier and brighter since I started using this serum and my age spots are starting to fade. This product is just wonderful. I love the fact that it's all nutritive.
Chela B Kingsport TN
I so love this facial serum ! one reason is because it uses nutritive and botanical products which are non hazardous and at the same time are good for skin. Also, this product makes my skin so smooth, bright and even. It gets absorbed by your skin quickly and u can feel that it somehow tightens your skin, in a good way. You will look more youthful using this product.
Linda A Owensboro KY
I am always skeptical about skin care, but this product is well worth the money. Within 3 days of using it, I had people at work asking what I use on my skin. Will definately buy again and again!
Carmie L Roswell GA
Product Videos