Anti-Aging Night Facial Cream
Anti-Aging Night Facial Cream
Anti-Aging Night Facial Cream
Product Description
Customer Product reviews and testimonials are provided for informational purposes only. Customer Product reviews and testimonials reflect the individual Product reviewer's results and experiences only. Product results may vary based on individual user. There's no guarantee of specific results and results can vary.
I am 63 and work long days and my skin is dry. Nothing seemed to help. I have used this botanical aging cream for one night and one day. Beautiful! No additional moisturizer was needed. Love Love Love this! Buy it! You will NOT be sorry. My skin is gorgeous!
Jodi B Papillion NE
I could honestly use all the superlatives to describe your products that I'm presently using, but I'll simply say that these are, bar none, the BEST investment I've made in personal care and I'll be your customer for a long, long time. Thank you!
Andrea P Smithfield PA
I have aging and dry skin and wanted something for both. This is it. It feels light yet keeps my skin feeling soft and dewy all day! It dimishes fine lines, preventative, well worth the money, a tiny bit goes a long way, leaves your skin looking and feeling great, absolutely wonderful.
Sharon D Rio Linda CA
This anti aging moisturizer actuallly makes you skin feel soft and smooth and younger! I'm almost 55 years old and even the woman that does my facials asked me what I've been using there is such a change. Love it.
Florina M Westport CT
I LOVE this botanical night cream. I've been using this for a week now and my skin looks amazing. This night cream dimishes fine lines, preventative, gives you a beautiful glow, won't clog pores, and a tiny bit goes a long way and my skin is soft and glowing.
Krystal D Suitland MD
This miracle "dream cream" or night cream leaves my face silky smooth, even toned and absolutely glowing - I cannot live without it! The texture and scent of it is amazing and your skin will love it. It is really a fabulous aging cream and compliments perfectly.
Sylvia H Brooklyn NY
I love love love this night wrinkle cream. After using the cream just once, I noticed a difference and had to order more. It feels so good going on. I am honestly amazed when I look in the mirror and see how bright and dewy my skin looks now. It really makes me feel younger!
Shana M McDonough GA
This REALLY works. I've used this night cream for about a month on my face, neck and decollete and see real results. My face is glowy and red areas appear to be fading. My decollete has been red and splotchy the past couple of years (I'm entering my 40's now). I'm amazed. I try a lot of pricey and botanical products hoping for results. This is the fastest and most impressive I've experienced. Thank you!!!
Patricia F Bellevue WA
If you are looking for an anit-aging aging that WORKS, this is IT!! I started noticing a difference right away my face seemed brighter and younger. I have never had such good results from any other product and i use estee lauder and lancome skincare products. This is a MUST HAVE and NOT TO BE WITHOUT item on my beauty list.
Beverly G San Jose CA
Work Wonders on Your Skin While You Sleep
We've all experienced the refreshed, revitalized feeling of waking up after a good night's sleep.
Just like a comfy pillow, this night cream provides skin-loving support overnight and absorbs more deeply into your skin since it isn't conflicting with any other products.
This night cream provides more hydration and moisture than the Anti Aging Day Cream.
This ultra rich formula hydrates to renew your skin's appearance at night, when it needs it most, to diminish the appearance of wrinkles.
Our Night Cream instantly begins to reduce the look of fine lines over time and smooths its texture.
Nutrient rich ingredient Carrot Seed Oil, with the vitamin and antioxidant benefits of Shea butter, deliver nature's nutrients into the skin's surface to quickly and efficiently fade the look of stubborn wrinkles, leaving your skin younger looking.
This night cream improves the condition of your skin, absorbs quickly and leaves the skin velvety soft to the touch and visibly vibrant.
It is lightly scented with nutritive Orange, Palmarosa and Sandalwood essential oils.
Made in the USA.
Cream can be used alone or under makeup.
Firms and moisturizes for softer, smoother and more velvety skin.
For a more radiant, healthy glow with enhanced skin tone.
Reduces wrinkles and fine lines for a more youthful and healthier appearance.
No Mineral Oil, No Petrolatum, No Silicone, No Artificial Fragrance, No Artificial Color.
Erases the appearance of fine lines, blotches and discolorations naturally.
Gentle, non-irritating formula reduces wrinkles and other signs of aging.
Mango butter are vitamin rich long-lasting moisturizers.
Aloe Vera Hydrosol moisturizes, softens and conditions skin.
Rosehip Oil combats free radical damage, which improves skin tone, texture, and pigmentation.
Jojoba Oil has antibacterial and anti-inflammatory properties that help control and soothe irritated skin.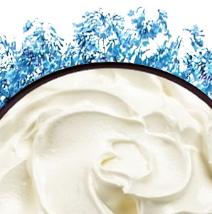 Before bedtime, cleanse the face and the neck, including the sides of the neck.
Thoroughly apply the Anti-Aging Night Cream to those areas.
TIPS
• Cleanse and tone the skin, then gently pat this ultra rich cream onto the skin.
• Can be combined with our other skin care products.
• Can be used daily.
• We suggest using our Gaiana Nutritive Soap as a cleanser.
Aloe Barbadensis (Aloe Vera) Leaf Hydrosol, Pelargonium Graveolens (Geranium Rose) Hydrosol, Borago Officinalis (Borage) Seed Oil, Simmondsia Chinensis (Jojoba) Seed Oil, Oenothera Biennis (Evening Primrose) Oil, Rosa Rubiginosa (Rosehip) Oil, Raphanus Sativus (Daikon Radish Seed) Extract, Mangifera Indica (Mango Butter), Citrus Aurantium Dulcis (Orange Peel Wax), Butyrospermum Parkii (Shea Butter), Myrica Pubescens Fruit Wax (Laurel Wax), Glycerin, Cetyl Alcohol, Glyceryl Stearate, Sodium Lauroyl Lactylate, Panthenol, Allantoin, Caprylyl Glycol, Glycerin, Daucus Carota (Carrot Seed) Oil, Hydrolyzed Jojoba Protein, Citrus Sinensis (Orange) Peel Oil, Cymbopogon Martini (Palmarosa) Oil, Sodium Stearoyl Lactylate, Commiphora Myrrha (Myrrh) Oil, Glyceryl Caprylate, Santalum Album (Sandalwood) Oil Tocopherol (Vitamin E).
Product Reviews
Write Review
Showing reviews 1-10 of 19 | Next
Really is the best

Posted by Unknown on Mar 1st 2018

I love using this! Makes my skin feel so soft and smooth.

OK

Posted by Lessie on Feb 23rd 2018

I really don't see any difference. May work for some but not for me.

So wonderful!

Posted by Becky on Jan 3rd 2018

This night cream is the best I have used and I have used many different products-both chemically based and plant based. It is so silky smooth and soaks into my skin unlike other things I have tried in the past that sit on the top layer. I am acne prone and this has not caused ANY breakouts even though it is a thicker consistency cream. I love this stuff and sometimes use it in the day around my mouth/laugh lines to combat the extra dryness I feel there sometimes. It is not greasy and leaves your skin feeling great. Writing this has made me want to go put some on right now! My skin literally craves this stuff ever since using it. Thanks! All of your products are AMAZING. I am a customer FOR LIFE!

great stuff

Posted by km on Dec 25th 2017

this cream is the bomb, not greasy or sticky, make my skin very soft.

Great product!

Posted by Unknown on Dec 5th 2017

I am an over 50 mom with a very active lifestyle. I have many worry and stress lines. I have been using this product in combination with the anti-aging serum for over a year and have seen a dramatic decrease in lines and wrinkles on my face and forehead especially around my eyes. Fantastic product, would definitely recommend!

Good but too expensive

Posted by Unknown on Sep 7th 2017

The night cream is good, but too expensive. I probably will not be buying again, unless it's about half the price.

Refreshing night cream

Posted by Sue on Aug 24th 2017

Nice and creamy, adsorbs quickly, smells nice. Leaves my face feeling nice and soft. Too soon to rate effectiveness yet! A little on the expensive side for the amount, but seems high quality.

Beautiful Nutritive Ingredients

Posted by Melissa on Aug 17th 2017

Nice substance, Aloe among other high caliber ingredients, pricey when considering the size, but I believe in the quality

Best Gentle night cream

Posted by M Bryan on Aug 15th 2017

I have used this for 2-3 weeks and love it. Face feels softer and moist. I think wrinkles seem to be improving. It is the best night cream I have ever used. Refreshing.

my first review for this company

Posted by Vi Nguyen on Jun 13th 2017

This is my 2nd jar I've bought. I still have about half from the first jar but I took advantage of their 20% off deal. I didn't want to write a review until I actually used the product and waited to see if this stuff really works.
I was kind of skeptical using Just Nutritive products because I've used other natural products and they didn't really work. But a friend of mine highly recommend this brand.
I am 34 years old. My younger years I've never used sunblock on my face when I was on the swimming team. I had many burns on my face but when I was young I didn't care. Now as I got older. Freckles-go-lore on my face. I was worried I'll get early age wrinkles from sun damage. I've decided to use the acne face and body wash, anti aging facial lotion and the anti aging night facial cream as a preventative.
I've used these product along with facial sunblock for almost 6 months. I've gotten so many compliments about my skin. Even tone and smooth. I use to be able to see pores on my face but now they're hardly visible. I highly recommend their products. The cream is a little on the high price but u only use so much. So it last for a while.
Showing reviews 1-10 of 19 | Next