Turbinado Brown Sugar Body Scrub#Winter Care#
Turbinado Brown Sugar Body Scrub#Winter Care#
Turbinado Brown Sugar Body Scrub#Winter Care#
Product Description
Do away with Dry, Flaky Winter with this Luscious Body Scrub.
Ultra-rich and packed with nutritive benefits from fresh cut sugar cane, this luxurious body scrub gently sweeps away dead skin and debris, leaving you with smooth, polished, radiant skin.
Dry, cracked and irritated skin will become renewed and rejuvenated with this body scrub as the pure botanical ingredients penetrate deep into the skin.
Our Nutritive Body Scrub will diminish flakes and protect the skin from becoming chapped from the cold breezes and frigid winter air.
Infused with powerful antioxidants and alpha hydroxy acids, Turbinado brown sugar is the perfect base to revitalize cracked skin by gently exfoliating and buffing away dullness and dryness.
Enhanced with Kukui and Hazelnut Oils, their ability to leave skin feeling luxurious softer and silky smooth, revealing younger-looking skin.
Our Turbinado Brown Sugar Body Scrub is lightly scented with pure Orange Peel, Lavender and Lemongrass Essential Oils that create a wonderfully soft and fragrant bouquet for the senses.
Ingredients made by nature. Won't sting or cause redness.
Nutritive body scrub made fresh in the USA.
Remove dead skin and debris while leaving skin smooth, radiant and even-toned.
No Mineral Oil, No Petrolatum, No Silicone, No Artificial Fragrance, No Artificial Color.
Nutritively helps restore skin hydration and moisture levels with long-lasting moisture.
Great to use during the winter season to maintain smooth skin.
Turbinado Brown Sugar works to exfoliate dead skin to replenish softness and smoothness.
Hazelnut and Kukui Nut oils are vitamin rich lasting moisturizers.
Shea Butter is a nutritive moisturizer that provide vitamins, antioxidants and nutrients to dry, damaged skin.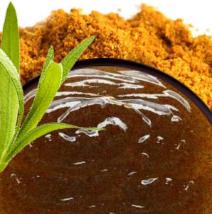 To use, wet skin first, then apply a small amount to the skin, working the scrub in a circular motion to exfoliate.
Rinse gently and pat dry.
You'll love the way it leaves your skin feeling rejuvenated and moisturized.
"Do not use the scrub on the bottom of your feet, as your feet will then be slippery when you get into the shower, should you chose to use this in the shower."
TIPS
• Use this scrub once a week to exofoliate dead skin to maintain smoothness.
• Moisturize the skin afterward with either our Skin Calming And Healing Lotion or Skin Calming and Moisturizing Cream.
• If you are looking for a cleanser, we suggest our Skin Calming Body Wash or our Gaiana Nutritive Soap.
Prunus Armeniaca (Apricot Kernel) Oil, Aleurites Moluccana (Kukui Nut) Oil, Sucrose (Turbinado Brown Sugar), Butyrospermum Parkii (Shea Butter), Simmondsia Chinensis (Jojoba) Oil, Vitis Vinifera (Grapeseed) Oil, Psidium Guajava (Guava Fruit) Extract, Borago Officinalis (Borage) Oil, Corylus Avellana (Hazelnut) Oil, Carica Papaya (Papaya Fruit) Extract, Citrus Sinensis (Orange) Peel Oil, Lavandula Angustifolia (Lavender) Oil , Cymbopogon Flexuosus (Lemongrass) Oil, Tocopherol (Vitamin E).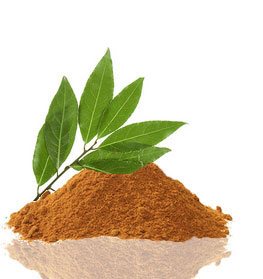 Customer Product reviews and testimonials are provided for informational purposes only. Customer Product reviews and testimonials reflect the individual Product reviewer's results and experiences only. Product results may vary based on individual user. There's no guarantee of specific results and results can vary.
This is my absolute favorite body scrub!! I love this sugar scrub because it's all-nutritive And I love that it's a sugar scrub (not salt) so it doesn't burn if you just shaved your legs! It rinses off cleanly without any residue, and leaves your skin soft.
Felicia W Houston TX
Oh wow. This stuff is SO wonderful. It smells so good and my skin was so incredibly soft for days after. No slick or sticky residue and no dryness. Even my husband noticed! I scrub it on damp/dry before I get in the shower to rinse it off. Now I use it once a week. Will definitely buy again. The best sugar scrub I have ever purchased.
LaDeena C Carrollton GA
Love this - great nutritive exfoliator and leaves my skin smooth and soft. Loaded with exfoliating particles and you don't need a lot to get a great cleansing. Highly recommend - will definitely buy again.
Erica G Encinitas CA
I was amazed how clean and refreshed my skin looked after using this nutritive scrub product. It was also gentle on my normally very sensitive skin.
Freda C Oklahoma City OK
Product Videos