Product Description
Diminish Dark Spots and Discoloration with Spot Fading
Do you have dark spots, spots from acne or sun damage, hyperpigmentation, or uneven facial skin?
Or stretch marks, cellulite, skin discoloration and unevenness that you want diminished?
Whatever the reason may be, whether an uneven skin tone that you're looking to lighten, or your complexion needs an even-toned overhaul, this can help bring your skin back into balance and create a more radiant, healthy youthful look.
Our treatment works by fading the look of dark spots, age spots, sun spots and discoloration all over the body and face, especially on problem areas such as knees, elbows, and feet.
You won't find unpronounceable ingredient or chemical names in this treatment, assuring you of only the most potent nutritive formula to improve the condition of your skin, leaving you with a brighter, more even skin tone.
Vitamin rich natural goodness from Kukui, Hazelnut, Apricot and more will help replenish your skin for a more vibrant, healthy and even appearance.
Fades spots, renews, evens skin tone, and hydrates for skin that is healthy-looking and beautiful.
No Mineral Oil, No Petrolatum, No Silicone, No Water, No Alcohol, No Fillers, No Parabens.
Rachel says-
I have been using it for almost one month. I'm 41 years old and have a few of sunspots and some acne scars that have become darker over the years. I have tried at least a dozen various products to eliminate these spots and have not had results with them like I've had with this even skin tone treatment. I use it at night and have noticed some disappear or become lighter. Even with foundation a big spot on my forehead was noticeable before I started using this. My skin now looks great, smooth and creamy. Love it! Definitely try this!
Now it's quick and easy to get a youthful-looking, more even-toned complexion!
Hydrates to fight the appearance of dark spots, acne spots, fine lines and wrinkles to leave you with more healthy-looking, even skin tone.
Our concentrated formula is packed with antioxidants and powerful age fighting nutritive ingredients.
Made in the USA with the best ingredients from around the world.
Dottie says-
This thing is so good! It completely does what it claims. I used it for a few weeks every night on those spots where I had off colored skin due to pimples and it totally worked. Love the feel and no reactions on my very sensitive skin. I get lots of compliments on my skin and I just turned 54. Lasts a really long time. It's a keeper.
Tina says-
Excellent product. Goes on smooth absorbs quickly and is already lightening the dark spots after only 3 weeks. It really makes my skin bright and smooth. One of the best products for damaged skin. I receive many compliments about how much younger I appear. I love the way it makes my skin look.
Joan says-
Works great. After a few weeks of consistent use, I've noticed a smoothing out of a dark spot that I had. This leaves my skin looking a lot more youthful and luminous. At first when I applied it, I feared that it may be too oily. After a few seconds however, the oil disappears, and my skin is nourished and protected! I can really tell the difference in my skin and so does everyone else. Highly recommend.
This product is made fresh in the USA.
Firms and moisturizes for softer, smoother skin.
For a more radiant, healthier glow with enhanced skin tone.
Gentle, non-irritating formula reduces dark marks, skin discoloration, dark patches, and spots.
No Mineral Oil, No Petrolatum, No Silicone, No Artificial Fragrance, No Artificial Color.
Nutritively helps restore skin tone, hydration and moisture levels with long-lasting moisture.
Hazelnut Seed Oil keeps skin hydrated, healthy and fresh and is gentle on sensitive skin.
Walnut Seed Oil has antioxidant properties that help nourish skin while preventing skin infection.
Apricot Kernel Oil moisturizes and balances all skin types.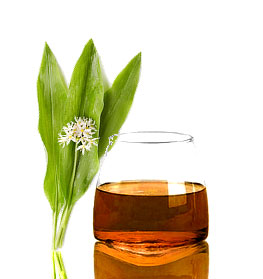 Apply all over the body, ideally to just-bathed, barely dry and damp skin to seal in moisture.
Use immediately after showering or bathing for even better results.
TIPS
• Apply to damp skin to lock in the moisture.
• You can use this product underneath sunscreen or lotion.
• Use our Skin Nutritive Calming Body Wash to cleanse and moisturize skin.
Corylus Avellana (Hazelnut) Seed Oil, Juglans Regia (Walnut), Prunus Armeniaca (Apricot) Kernel Oil, Persea Americana (Avocado), Aleurites Moluccana (Kukui Nut), Oryza Sativa (Rice) Bran Oil, Amygdalus Persica (Peach) Kernel Oil, Pelargonium Graveolens (Geranium) Oil, Citrus Grandis (Grapefruit) Peel Oil, Lavandula Angustifolia (Lavender) Oil, Tocopheryl Acetate (Vitamin E).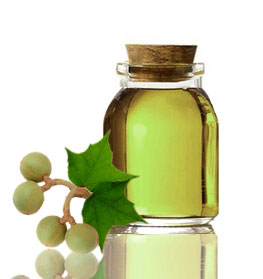 Customer Product reviews and testimonials are provided for informational purposes only. Customer Product reviews and testimonials reflect the individual Product reviewer's results and experiences only. Product results may vary based on individual user. There's no guarantee of specific results and results can vary.
I have dark skin, and my skin has never been brighter, I always want to have just clearer lighter skin. One month ago I started to use this even skin tone treatment every day. I have seen a marked difference and people have said I have the best skin tone ever. The results are spectacular if I do say so myself. Very clear even skin. Golden brown, all my family and coworkers say I have a beautiful skin tone. They don't realize this treatment it is part of my daily skin routine. I am very happy with the results!
Shay S Valencia PA
I am a woman of African Descent. I was using hydroquinone for the last 10 years and this stuff was terrible for my skin. For African Americans, the search of skin bleaching is made worse because most women and even men are using creams made with the most harmful potent bleaching like I was doing. Dear friends, please stop the use of that creams and start to use chemical free alternatives. My personal experience shows me how good natural products can be, and this serum is already helping me with that. It feels that I got a hydration and calming booster shot. I'll keep using it and write a review after a few months!
Carissa C Bellingham MA
I am naturally brown colored skin and I live in Florida. The last summer my face color became uneven and turned a bit darker. My legs, stomach, and underarms always have stretch marks which are directly connected with my genetic. Sun always was my best remedy to fade my stretch marks, made them darker and I guess it makes my skin looks even..I used the even skin treatment on my face, neck, stomach, legs and arms. I am doing it from 9 days and I am really surprised because after this days I see my face and neck color matching my body color. I am very happy that my skin has improved so much in a few days and am excited to see more improvements for better skin!
Margaret H Milton ON
I am in my early 40s and have always had extremely dry, sensitive skin since I was fourteen. I have dis unsightly dark spots all over my skin from skin infections and sun exposures. I had this marks many yrs. ago while in secondary school. I have tried all sorts of products to get rid of them and even thinking of having a laser treatment. I've been using this treatment for about 3 weeks now and dark spots on my legs, arms and face are beginning to fade and I'm excited to see more change while continuing using this product. I would recommend this product for everybody!!
Anastasia B Highland Heights KY
I'm African-American and this treatment is the best fader I have tried. I am noticing a great and rapid change on my skin especially my face. I love my new skin color. I was scared of using nasty chemicals that will in turn damage my face and could further bleach my skin. I was looking for the perfect treatment which does not contain hydroquinone. This treatment is beautiful, it dries quickly, and it has soothed my skin.
Sumintra L Queens NY
I have fought my uneven skin after my son was born. I try with every product is on the market with chemicals or not chemicals but this skin treatment has made the difference. I have finally busted out of the bad dark spots and stop covering my face with makeup products that only make my skin worse. This product faded other marks that were not the priority, such as acne spots, neck, and dark scars from mosquito bites! Gone! I think this product is fantastic and is generous with my sensitive patched skin.
Ellen W Backus MN
There is a big difference between seeking a glowing, healthy and even-toned skin and an unhealthy by using harmful chemicals. I always want glowing, radiant, healthy and brighter skin. Since starting this treatment I have seen amazing results. Since i am using this treatment my knees, elbows and legs are matching my body color and also my skin is glowing looking healthier than ever before. I am only half way through the bottle and will definately repurchase. BEST!
Larysa N Gresham OR