Product Description
Sulfate-Free Hydrating Shampoo with Argan & Pomegranate Oil
One of two things often cause dry hair: Sometimes your follicles do not produce enough oil to sufficiently moisturize your hair, or moisture is lost due to treatments, heat and or the environment.
Our Dry Hair Shampoo provides moisture to your hair without weighing it down while giving the right amount of hydration to your scalp.
Enriched with proteins and vitamins to help moisturize and detangle hair for softness, radiance, bounce, and manageability.
This moisturizing shampoo leaves hair shiny, silky smooth and more manageable without any sulfates, parabens or artificial fragrances.
Dry hair will be nourished from the inside out, creating softness, moisture and manageability.
Authentic nutritive ingredients deliver nourishment to feed your dry hair and are made by nature.
Made without chemicals, sulfates, parabens, artificial fragrances or colors.
Can be used by men and women.
Made in the USA.
Moisturizes hair to soften and replenish dry, brittle hair.
Argan and Pomegranate Oils are amongst the best at restoring vibrancy and making dry, damaged hair soft while replenishing lost moisture.
Enhanced with botanical extracts like Carrot Seed and Lemongrass, this shampoo soothes and replenishes, leaving your scalp feeling healthy and refreshed.
Aloe Vera nourishes, hydrates and softens dry, damaged hair.
Argan Oil nutritively repairs and restores dry, brittle hair to hydrate and smooth.
Jojoba and Olive Oils penetrate deep into the hair and scalp to prevent dryness and breakage.
Argan, Almond, Broccoli Seed, and Pomegranate oils are ultra-nutrient rich moisturizers for dry hair that nourish the hair from root to tip.
Lemongrass, Lavender and Atlas Cedarwood essential oils calm and soothe dry scalps to help rebalance pH and moisture.
Shake well before use.
Wet hair thoroughly.
Massage the shampoo into your hair.
Lather and leave on hair and scalp for a few minutes.
Rinse thoroughly.
For best results, use at least twice weekly and follow with conditioner.
"Did you know that rinsing your hair with bottled water is best? Most water has hard minerals in it which accumulate on your freshly washed and clean hair. Using pure bottled water helps your hair be the best that it can!"
TIPS
• To preserve color, we suggest using cool water to rinse your hair.
• Invest in a shower filter. A filter will eliminate the harsh chemicals in your water, making your hair softer and shinier.
• Try to keep shampooing to a minimum of twice a week. Daily shampooing can cause hair color to fade and dry hair out.
• Try to use an oil treatment or deep conditioning mask on hair to preserve your hair's health.
• For shinier, softer hair, drinking 8 to 10 glasses of water will help moisturize and improve its appearance.
Aloe Barbadensis (Aloe Vera Hydrosol), Argania Spinosa (Argan) Oil, Prunus Dulcis (Almond) Oil, Brassica Oleracea Italica (Broccoli Seed) Oil, Punica Granatum (Pomegranate Seed) Oil, Olea Europaea (Olive Fruit) Oil, Simmondsia Chinensis (Jojoba Seed) Oil, Borago Officinalis (Borage) Seed Oil, Oenothera Biennis (Evening Primrose) Oil, Sesamum Indicum (Sesame Seed) Oil, Sodium Methyl Cocoyl Taurate, Decyl Glucoside, Cymbopogon Flexuosus (Lemongrass) Oil, Lavandula Angustifolia (Lavender) Oil, Santalum Album (Sandalwood) Oil, Hydrolyzed Soy Protein, Daucus Carota (Carrot Seed) Oil, Guar Hydroxypropyltrimonium, Cedrus Atlantica (Cedarwood) Bark Oil, Glycerin, Caprylyl Glycol, Helianthus Annuus (Sunflower Seed) Oil, Methylcellulose, Citric Acid, Eucalyptus Globulus (Eucalyptus) Oil, Panthenol (Pro-Vitamin B5).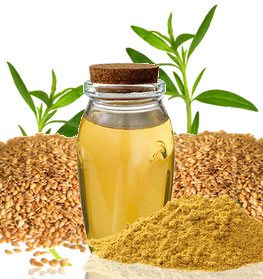 Customer Product reviews and testimonials are provided for informational purposes only. Customer Product reviews and testimonials reflect the individual Product reviewer's results and experiences only. Product results may vary based on individual user. There's no guarantee of specific results and results can vary.
I love this shampoo for my hair! My hair is both permed and colored. This shampoo for dry hair works great in restoring my damaged and processed hair. My hair has become so soft, and I swear it is growing faster than ever. Love that it is Botanical. It smells very nice. You should give it a try!
Kathie A. Warren, PA
This shampoo is PERFECT! I used this nutritive shampoo after my hair became dry and dull looking from bleaching. After using this dry hair shampoo only once my hair feels so much healthier!! My hair is so soft, and it has restored shine, and it makes my hairstyle look great. The smell is wonderful and all of the nutritive ingredients, it makes me feel good about using it!
Mary N. Evans, GA
I used it ONCE, and I'm amazed at the results. I would recommend this botanical shampoo for dry hair to anyone whose hair needs to be protected from processing, blow dryers, curling irons, etc. My hair became so shiny and smooth. I noticed my hair was changing from unhealthy to healthy. Again. Very happy with the results!
Kenny S. Albuquerque, NM
Love it! This shampoo has done wonders to the repairing of my hair. I have dry, course and wavy hair. This is very moisturizing. I use it every other day, and it keeps me from having to use conditioners, too. Wonderful nutritive botanical shampoo.
Kim R. Salem, OR
I was experiencing damage from relaxers, hot curling, and blow drying. I decided to use this dry hair shampoo and conditioner to improve my hair overall condition. This shampoo along with the conditioner works wonders!
Gloria A. Moorpark, CA
I'm totally in LOVE with this shampoo! I have very fine hair and bleach it which make my hair very dry with some damage. This shampoo is the best product I have found to give back health to my hair. The shampoo and conditioner for dry hair are so amazing that my hair never has a static problem.
Penelope J. Brooklyn, NY
This shampoo is incredible! I'm glad to say that this did help immensely with my dry shedding hair. It makes my hair feel like silk without weighing it down and does not mess with my color. I can read and understand all their ingredients, and they are quality products. It is the VERY BEST!!!!
Charlene R. San Jose, CA
My hair felt so amazing after using this shampoo for the first time. It took my hair a week or so to adjust to a botanical shampoo. This shampoo leaves my hair shiny and gorgeous it moisturizes, it gives silky hair, and smells good in the end.
I am making an effort to stop using chemical based shampoos. I have color-treated dry hair, and this shampoo is very gentle. I have to say that it works well, contains no harmful chemicals and leaves my hair smelling like heaven. This shampoo is great, and I would recommend to anyone with dry hair.
Mary W. Scottsdale, AZ
I have relaxed hair, and I can't get enough of this shampoo! love this shampoo. I live in Chicago where the water is very hard and dries out my hair. After I use this shampoo, my hair feels softer and hydrated.
Paul C. Chicago, IL
This is one of the best shampoos I've used. It cleans your hair well yet doesn't dry it out. After a few weeks of use, my hair is much healthier and shinier looking. It feels light and clean after each use. Highly recommended! You will love it.
Blanca U. Austin, TX
Imagine my elation to finally find nutritive hair products that do what they claim. I am in tears (of joy of course). I just used the Dry Hair Shampoo and Dry Hair lotion and cannot believe how shiny and vibrant my hair looks. I am marking this website in my favorites and hope you will be around for a VERY long time. Thank you!
Lauren C. Morehead, KY
This Dry Hair Shampoo saved my hair. I can't tell you how much I love it. I used to use department store brands exclusively, and they dried out my hair. I couldn't figure out what was wrong with my hair, but everyone was noticing. Finally, my hairdresser suggested I try this, after a week my friends, family, and coworkers saw the difference! My hair got its life back, and I was finally able to style it again. I cannot reemphasize how much I love this product.
Jordan K. Houston,TX
I love this sulfate free shampoo. It isn't easy finding the right shampoo for my keratin treated hair. Having tried many sulfate free shampoos, they either leave my hair feeling dirty or dried out. When I use this shampoo, it like the gods were singing hymns to me. The dry hair shampoo left my hair clean and moisturized. Another plus from this product is that my treatment does not affect it what so ever.
Drew A. Gulf Shores,AL