Itchy Scalp Calming Scalp Conditioner #Itchy Scalp Conditioner#
Itchy Scalp Calming Scalp Conditioner #Itchy Scalp Conditioner#
Itchy Scalp Calming Scalp Conditioner #Itchy Scalp Conditioner#
Product Description
Calming Scalp Conditioner for Dry, Oily, Itchy Scalps
This creamy conditioner picks up where our calming scalp shampoo leaves off. Made with wholesome ingredients to help calm and soothe your scalp.
Finally! A conditioner that delivers nourishing scalp and hair benefits to help relieve scalp irritation.
This scalp calming conditioner helps to rebalance dry or oily scalps with Tea Tree, Thyme and Oregano that are anti-bacterial and anti-fungal.
Say goodbye to your dry, oily, itchy scalp, and get ready for healthy looking vibrant strands.
Aloe Vera leaves hair soft, healthy feeling and hydrated with scalps calm and refreshed.
Our calming scalp conditioner won't leave behind any residue on your scalp or hair.
Soothes while leaving your hair silky soft without weighing it down.
Lauren says-
Love, love, love this conditioner. I'm 49, color my hair, and have recently been having scalp issues. I was searching for something that had ingredients that might add value to my scalp instead of medications or harsh chemicals. This makes my hair shiny with volume and helps with my dry scalp. If you have a dry, itchy, scalp this is for you.
Our Calming Scalp Conditioner leaves your hair free of residue, soft and radiant.
This conditioner can be used every day on all hair types and textures.
Provides nutrients with vitamins that feed and hydrate for the fullest and healthiest looking hair growth.
Made in the USA with the best ingredients from around the world.
Marie says-
This is AMAZING! I tried so many products to help with my scalp. This and the shampoo are the only things that worked! They really helped my itchy scalp. Made my hair soft and manageable. No more flakes and it smells good!
Robin says-
Excellent conditioner for scalps. This really helps with my super thick hair, itchy scalp. The smell is awesome, and it also conditions quite well.
Made fresh in the USA. Gentle enough for daily use.
Transforms hair into beautifully smooth hair that's easier to manage and style.
Made in the USA.
Can be used by men and women.
Provides nutrients with vitamins that feed and hydrate for the best looking, fullest and healthiest hair growth.
Protects color from sun, wind and pool water damage. Color is sealed to last longer.
Oregano Essential Oil is one of the most potent essential oils. The antibacterial properties of Oregano essential oil were first recognized in ancient Greece.
Aloe Vera helps maintain the pH balance, detangles your hair, and relieves scalp itch.
Sea Buckthorn Oil aids in hair elasticity and protects the hair cuticles of the hair shaft.
Panthenol Vitamin B5 has a calming effect on a sensitive or irritated scalp while dirt, sebum and dead skin are lifted away.
Andiroba oil is well known in Brazil and used to heal and improve many skin conditions. It helps restore balance and allows your skin to heal itself.
Foraha oil has been used for centuries for its remarkable healing and anti-inflammatory, antibiotic and antioxidant properties.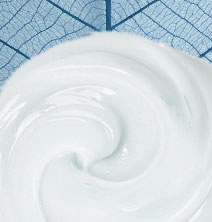 After rinsing shampoo, apply Calming Scalp Conditioner and evenly distribute.
Leave conditioner on hair for a few minutes to help smooth cuticles and allow ingredients condition your scalp.
Rinse thoroughly.
Can be used daily.
TIPS
• You can use this conditioner as a co-wash. We suggest co-washing about once or twice a week, depending on your schedule.
• Make this product into a pre-poo. You can mix this conditioner with your favorite oils and apply it to your hair before shampooing.
• Always use a wide tooth comb to prevent hair breakage.
• Do not brush wet hair. This can cause breakage.
• Allow your hair to air dry to prevent damage.
Aloe Barbadensis (Aloe Vera Hydrosol), Hippophae Rhamnoides (Sea Buckthorn) Oil, Calophyllum Inophyllum (Foraha) Oil, Calophyllum Inophyllum (Andiroba) Oil, Carapa Guianensis (Chickweed) Extract, Stellaria Media (Licorice Root) Extract, Melaleuca Alternifolia (Tea Tree) Leaf Oil, Thymus Vulgaris (Red Thyme) Oil, Persea Americana (Avocado) Oil, Cocos Nucifera (Coconut) Oil, Simmondsia Chinensis (Jojoba) Seed Oil, Vitis vinifera (Grape) Seed Oil, Origanum Vulgare (Oregano) Oil, Behentrimonium Methosulfate, Cetyl Alcohol, Salvia Sclarea (Clary) Oil), Citrus Paradisi (Grapefruit Peel) Oil, Canaga Odorata (Ylang Ylang) Flower Oil, Rosmarinus Officinalis (Rosemary) Oil, Caprylyl Glycol, Allantoin, Glycerin, Panthenol ( Vitamin B5).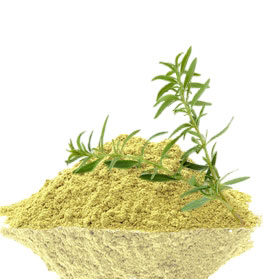 Customer reviews and testimonials are provided for informational purposes only. Customer reviews and testimonials reflect the individual reviewer's results and experiences only. Results may vary based on individual user. There's no guarantee of specific results and results can vary.
I am shocked and thrilled by this nutritive conditioner for scalp itch. After months of itching and flaking on my scalp and trying tar shampoos which smelled terrible and did nothing. I purchased this conditioner along with the shampoo and was amazed by the results. Not only do they smell good, clean well, and make my hair shiny, smooth and easy to manage, but the itching and irritation were gone in days. My scalp is now Itch-Free, moisturized, healthy and happy. I would absolutely recommend this anti itch conditioner to everyone!
Sylvia G Jackson Heights NY
This line of nutritive irritated scalp products has saved my sanity as I tried everything to stop the scalp itch and hair loss. I have only been using this conditioner for my itchy for a week, but have noticed a great improvement. Thanks for this great line of nutritive hair products. I am currently using the shampoo, conditioner and vinegar rinse … Love them all!
Nina K Wayland MA
After using smelly shampoos, and messy ointments on my scalp from the dermatologist I decided to try a Nutritive approach with this conditioner for irritated scalps. Although my scalp dermatitis has not completely gone away it looks and feels much better. The redness and itching is minimal. I like the fact that there is a conditioner that is healthy for your scalp and makes your hair look great at the same time. These are the only products I will use for my scalp and hair.
Lisa C Port St Lucie FL
Love this conditioner! I used to use other shampoos and conditioners for my scalp, but they have that medicine smell. This conditioner not only works great and makes my hair look good but smells wonderful too! It actually improves the health of your scalp.
Elise K Lopatcong NJ
This conditioner really helped relieve my scalp itch. I have been using it for some time now and it does not leave any harmful chemical build up on my scalp. My scalp is really a lot better and my hair looks great!
Lynn H Phoenix AZ
Itch free and loving it! My hair was left very shiny and itch free. I would highly recommend this conditioner to others. I love the essential oil scents too. I use the dry scalp butter for added moisture because my scalp is also very dry. My scalp finally is not red or scaly….for the first time in years. Your nutritive scalp products made the difference.
Judith P Downers Grove IL
I never thought of using a conditioner for my irritated scalp but what a good idea!! Why not condition my hair with a product that we help my scalp itch and make my hair look great at the same time. This is a nutritive conditioner for irritated scalps with ingredients that work!!
Brendan Thornicroft Las Vegas NV
After just one use of this conditioner my itching was dramatically reduced. I believe I have developed an allergic reaction to chemicals found in many of the shampoos and conditioners on the market, so I decided to give this a try. I would definitely reccomend this conditioner for irritated scalp. My hair has lots more shine body and the itchiness is under control.
Jillian K Hollywood FL
Finally! A scalp and hair conditioner that works for me and feels so invigorating with ingredients that are actually good for my hair and scalp!!! This conditioner tingles and feels good and refreshing. Try it and love it!!!
Brenna D Chatsworth GA