Boy's 3-in-1 Shampoo#Boy's 3 in 1 Natural Shampoo#
Boy's 3-in-1 Shampoo#Boy's 3 in 1 Natural Shampoo#
Boy's 3-in-1 Shampoo#Boy's 3 in 1 Natural Shampoo#
Product Description
All-In-One Boy's Shampoo, Conditioner and Body Wash
Today is a good day to begin removing potential irritants that may be harmful to your child's hair and skin.
One of the easiest ways to start is with a shampoo, body wash and conditioner made from the purest ingredients nature has to offer.
Boy's hair and skin is more delicate than that of adults and is best served by using gentle washes, which help retain their nutritive level of moisture without over drying.
Made with the mildest cleansers for the perfect balance of cleansing, moisture, and the kindest care.
Our Boy's 3 in 1 Nutritive Shampoo will gently cleanse both hair and skin, making them soft, smooth and supple without stripping their nutritive oils.
Gentle formula.
Made in the USA.
Made with the purest ingredients.
Sulfate free and made without sodium benzoate.
No dyes, no silicone, no salt (sodium chloride) no artificial fragrances, no parabens.
This creamy, conditioning boy's wash with Pomegranate and Jojoba moisturizes to leave hair soft, smooth and shiny.
Avocado, Jojoba, and Pomegranate Oils are vitamin-rich skin and hair moisturizers.
Broccoli Seed Oil provides hair and skin with smoothness, moisture, and protection from environmental elements.
Soothing Aloe Vera and Avocado Oil moisturize and comfort scalp and skin, leaving it silky, smooth and protected.
Castor Seed Oil provides healthy, shiny hair, prevents hair fall, and soothes dry skin.
Orange Peel Oil is a safe, nutritive ingredient that adds the pleasant scent of fresh, sweet orange blossoms.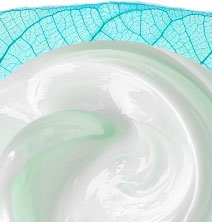 Shake well before use.
Wet hair and skin thoroughly.
Massage the shampoo into your hair and skin.
Lather and leave on hair, scalp, and skin for a few minutes.
Rinse thoroughly.
Follow with conditioner. "Did you know that rinsing your hair with bottled water is best? Most water has hard minerals in it, which accumulate on your freshly washed and clean hair. Using pure bottled water helps your hair be the best that it can!"
TIPS
• To preserve shine, we suggest using cool water to rinse your hair.
• If your child's hair gets easily tangled, we suggest checking out our Daily Spray Detangler.
• Try to keep shampooing to a minimum of twice a week. Daily shampooing can cause your child's hair to dry out.
Aloe Barbadensis (Aloe Vera) Hydrosol, Persea Americana (Avocado) Oil, Simmondsia Chinensis (Jojoba Seed) Oil, Ricinus Communis (Castor Seed) Oil, Sodium Methyl Cocoyl Taurate, Sodium Lauroyl Isethionate, Coconut Oil, Glycerin, Punica Granatum (Pomegranate Seed) Oil, Guar hydroxypropyltrimonium, Caprylyl glycol, Brassica Oleracea Italica (Broccoli Seed) Oil, Panthenol (Vitamin B5), Citrus Sinensis (Orange Peel) Oil.
Customer Product reviews and testimonials are provided for informational purposes only. Customer Product reviews and testimonials reflect the individual Product reviewer's results and experiences only. Product results may vary based on individual user. There's no guarantee of specific results and results can vary.
This 3 in 1 is so gentle on my son's delicate skin and hair. His hair and skin become soft and smooth. Very quick and easy way to keep my child clean.
Amber Lee Tuscaloosa, AL
This product makes bathing my boys so easy. I don't have to fool around with too many products to keep them clean and smelling good.
Allison Rouge Wheat Ridge, CO
I use this 3 in 1 on my daughters who ranged from 2 to 6(four girls). They love to shower themselves and it makes it easier for me to know that this is the only bottle they are using to wash from head to toe.
Maya Andrews Beaumont, TX
Best product I've ever used for my kids. I love all their products and I would recommend it for anybody!
Iris Greene Lincoln, NE
My twin sons are a handful, and I bathe them together to try and make it easier cause they're 5. I'm really glad I can make bath time SO much easier by just using one bottle for both of them! Makes bathing hassle-free and their skin feels so soft as if they were babies again! Really recommend.
Allison Kesecker Syracuse, NY