Posted by Valeria Solano on Sep 9th 2016
Seeing how healthy and enjoyable it is to tan, many people all over the world see the warmth of our skin as a sign of health. It has become a trend to have beautiful golden skin but many people don't understand the reasons behind it. Let me explain...

The sun emits a kind of light that is very important for our bodies because it is our main source of Vitamin D. The sun does not produce this vitamin for us, but it does activate our skin to produce it. This vitamin is not only important to keep our bodies warm, renewed and working properly. It is also a main component in emotional health. Its no wonder why sun tanning is so relaxing, even to animals!

Sunbathing is a really important thing. The sun cleans and beautifies your emotional and physical bodies. It kickstarts your circulation, and it opens everything from your pores to your heart to optimize your health. This is why tan skin is considered beautiful.
---
WHAT ARE THESE TANNING TOOLS?
These tools are named tanning extenders. Our company crafted a couple of nutritious recipes that we named our Indoor Tanning Lotion and our Indoor Tanning Oil. These products are created to accelerate, extend and maintain your tan in between your sun-bathing sessions. They are formulated with hydrating and exotic ingredients that support your skin's healthy function while tanning to produce even, long-lasting and stronger beautiful color.
They contain clean and earth-derived ingredients that work with your skin to achieve awesome results. This means that using our products is a healthy way to make your tan last, without having to get so much sun exposure. Which is ideal for people who either need a break from the sun or for those who don't get a lot, but want to keep their skin full of color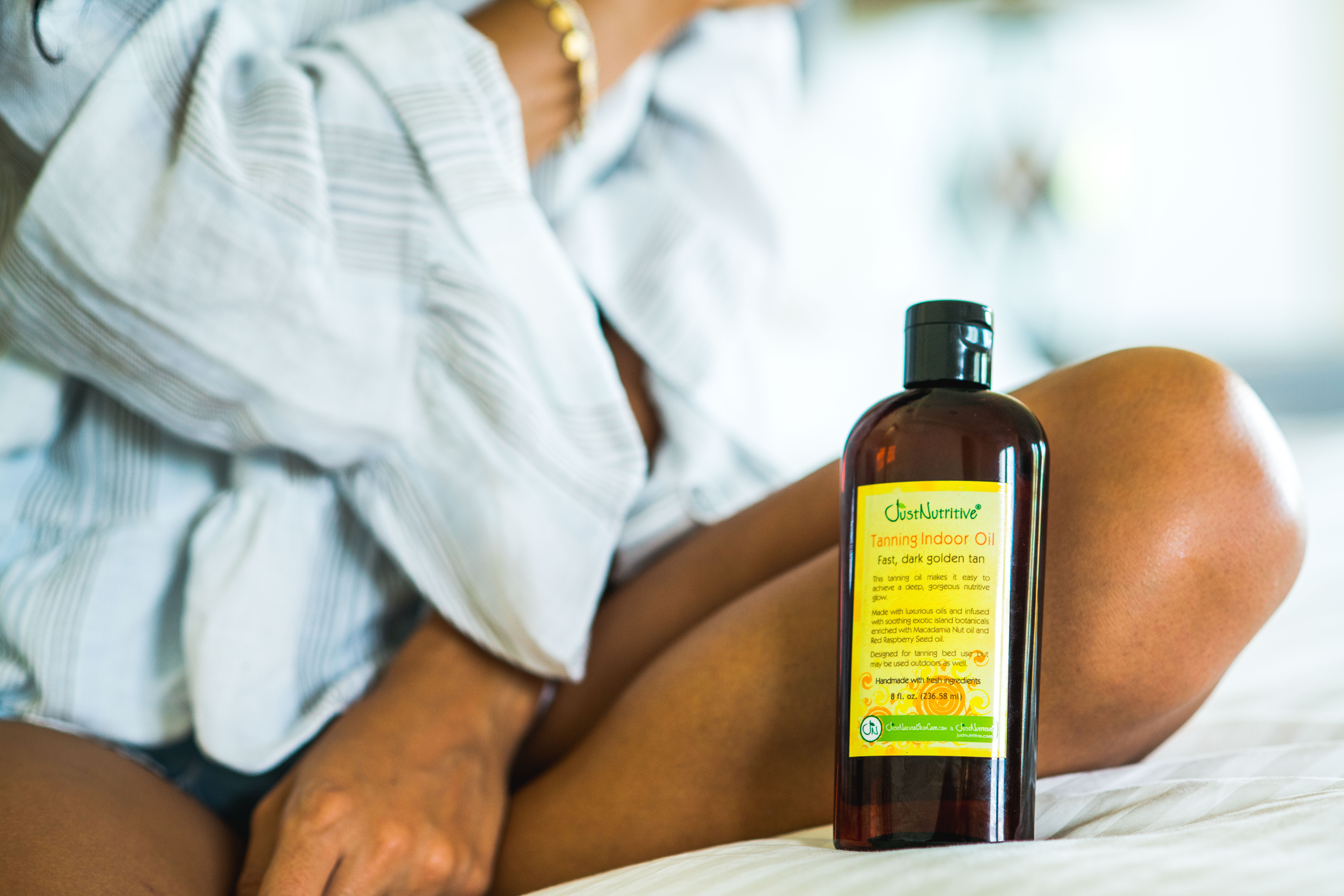 ---
SAFETY: It is important to know that people need different quantities of sunlight depending on their kind of skin, and this should never exceed to the point of a sunburn. Your body must stay hydrated while you tan and sweating should be minimal, in order to achieve the best results in the healthiest way. If you don't know how much sun exposure you can get, use sunscreen and stay aware of your skin's reaction to the sun.
Most importantly enjoy the sun, it is beautiful and it gives us light inside and out!