Posted by Valeria S. on Nov 2nd 2016
---
Our Clear Facial Polish is my favorite to use when my skin feels like a it needs to be refreshed. Aloe vera is one of the main ingredients in this product, which gives it a gel-like appearance. Aloe is an important ingredient when it comes to damaged skin, it restores it and makes my skin look silky and relaxed. The jojoba beads in this polish are gentle, moisturizing and at the same time help exfoliate the skin.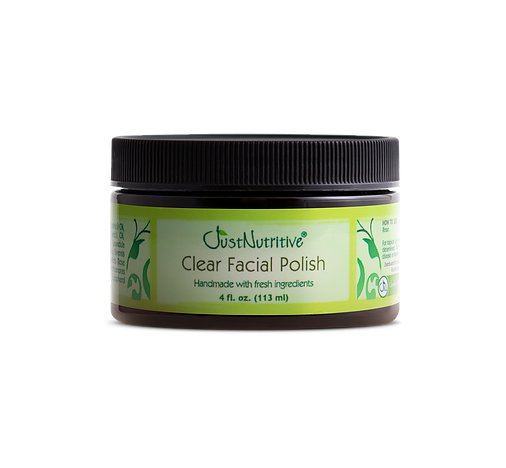 The smell is refreshing and herbal with a slight hint of rose. It contains no artificial fragrances, the scent is the artful mixture of essential oils that are in the product. Each essence, carefully selected to create the best quality skin product.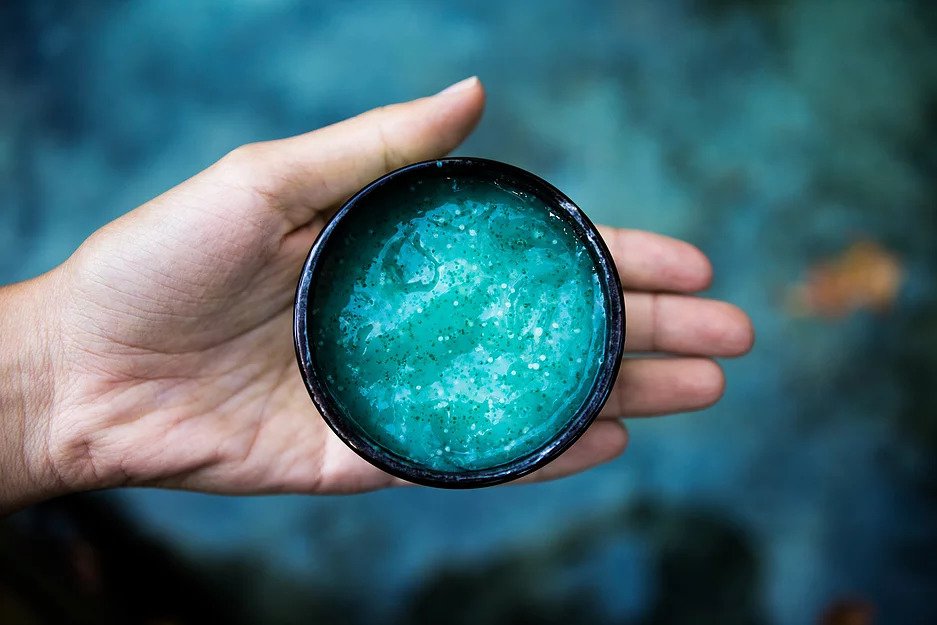 SOME INGREDIENTS:
ALOE VERA (Aloe barbadensis) This magical plant has been used topically for around 6,000 years to help with skin care conditions, anything from a cut to acne. Many studies have shown that the ancient healing properties in this plant are almost impossible to count. In fact Aloe is one of the most widely recognized "healing plants." Aloe Vera contains vitamins A, C, E, B1, B2, B3, B6, and B12. Over 200 other naturally occurring nutrients such as enzymes, amino acids and sterols are found in it.


MANUKA ESSENTIAL OIL (Leptospermum scoparium)
This natural anti-bacterial oil is native to Australia and New Zealand. The manuka plant is an evergreen shrub with deep green fragrant leaves and small white to pink flowers. Its strong medicinal uses have been known for a long time among the Maori, natives of New Zealand. The antibacterial, anti-fungal and anti-inflammatory properties of this remarkable essential oil help skin irritation and acne-causing bacteria. It is non-toxic, non-irritant and non-sensitizing.


POMEGRANATE OIL (Punica granatum)
Pomegranate Seed oil is made from the seeds of pomegranate fruit. This oil is known for its moisturizing, nourishing, and protective qualities. This oil can also help retain and improve skin elasticity. Its oils are said to be anti-inflammatory, soothing and moisturizing and beneficial to acne prone skin.


ROSEHIP OIL (Rosa rubiginosa)
Rosehips were a remedy that was used by the ancient Egyptians, Mayans and Native Americans for their healing properties. The oil comes from the crushed seeds from rose hips, known as the seedpod of the flower. Rosehip oil is one of the world's most regenerative substances for the skin. It contains a special combination of anti-oxidants and vitamins being rich in vitamin C, high in omega 3 and 6 fatty acids, retinoic acid while also being non-greasy. It is anti-inflammatory and anti-oxidant, which helps to decrease environmental damage and soothe dry itchy or irritated skin. Rosehip oil is super light and easily absorbed for fast relief.
HOW TO USE:
1. Apply the product evenly to clean, damp skin,
2. Massage gently, in a circular motion with the tips of your fingers.
3. Rinse the product with lukewarm water and pat dry.
Tip: Don't irritate the skin that is damaged by rubbing too hard. The product does most of the job by opening your skin pores with its fresh penetrating ingredients. For skin that is prone to white heads use the polish once a week. If your skin is prone to blackheads, it is okay to use it daily.
AS A MASK:
1. Wash face with warm water, pat dry.
2. Apply an even layer of the polish, covering mostly the forehead, cheek and areas where acne tends to show.
3. Leave the polish on your skin for 5 minutes.
4. Rinse off completely with water and pad dry.

Tip: For some extra help with bad break-outs, I like to make a mixture of a table spoon of the polish and a drop of our Clear Spot treatment or an essential oil like Tea Tree.