Acne Clear Facial Polish #Natural Acne Facial Polish#
Acne Clear Facial Polish #Natural Acne Facial Polish#
Product Description
Scrubs Away Impurities to Reveal Healthier Skin
The importance of using a polish is critical for having clear, pimple free skin.
This non-abrasive breakout polish contains soft, ultra-fine Jojoba and Sunflower wax beads with herbal essentials that work in two ways.
First, it removes dead skin and debris from the surface of your skin, allowing wholesome antibacterial ingredients and moisturizers to penetrate, soothe and calm skin faster.
Then, the wax beads gently open clogged pores and remove oil and dirt to help prevent blackheads and whiteheads from starting.
A Non-drying and alcohol-free formula that contains Vitamin E, which is a very potent antioxidant to help renew, hydrate and condition pimple prone skin.
The Clear Facial Polish will gently exfoliate to leave skin clean, smooth, bright, and radiant.
Antibacterial ingredients made by nature.
This Clear Facial Polish is made fresh in the USA.
Can be used by both men and women.
Exfoliates without the use of harmful chemicals and gently removes debris from your skin.
No Alcohol, No Benzoyl Peroxide, No Salicylic Acid, No Artificial Fragrance.
Soothes red, inflamed or itchy skin and helps protect sensitive pimple prone skin.
Helps restore skin hydration and moisture levels with long-lasting moisture.
Aloe Vera soothes and can reduce skin inflammations, blistering and itchiness while helping the skin heal more rapidly.
Rosehip and Pomegranate Seed Oils are lightweight, antibacterial and help keep skin smooth and radiant.
Use once a week after washing your face.
Massage over damp skin.
Rinse.
Tips
• Apply to damp skin and gently massage into the skin.
• Can be used with our other serums and soaps.
• Always use a moisturizer after using this product.
Aloe Barbadensis (Aloe Vera Hydrosol), Rosa Rubiginosa (Rosehip) Oil, Simmondsia Chinensis (Jojoba Beads), Punica Granatum (Pomegranate Seed) Oil, Leptospermum Scoparium (Manuka) Oil, Salvia Sclarea (Clary Sage) Oil, Lavandula Angustifolia (Lavender)Oil, Cedrus Atlantica (Cedarwood) Bark Oil, Citrus Sinensis (Orange Peel) Oil, Thymus Vulgaris (Red Thyme) Oil, Pelargonium Graveolens (Rose Geranium) Oil, Panthenol ( Pro-Vitamin B5), Caprylyl Glycol, Glycerin, Xanthomonas Campestris (Xanthan) Gum, Helianthus Annuus Seed Wax (Sunflower), Tocopherol (Vitamin E).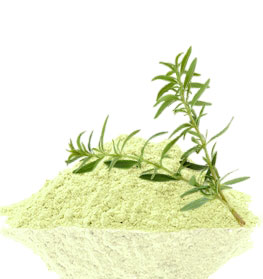 Customer reviews and testimonials are provided for informational purposes only. Customer reviews and testimonials reflect the individual reviewer's results and experiences only. Results may vary based on individual user. There's no guarantee of specific results and results can vary.
Clear polish….LOVE IT! I have been using this product for several months. I am 37 and dealing with lines AND breakouts (when I use the wrong products). How unfair is that? I wanted something nutritive , and have tried several nutritive products that made me break out. I really like this one. It makes my skin look healthy and smooth and doesn't make me break out.
Araba E Virginia Beach, VA
The polish heals even the big nasty pimples in a few days, with the smaller ones healing in hours. It really does help to minimize the appearance of most breakouts after I apply it, too. Overall I would say it is a great produce for anyone who, like me, considers even minor breakouts to be a major annoyance!
Terry C Brookings, SD
This facial polish is truly an alternative to everyting else on the market. The gel goes on really smooth and leaves a nice smooth texture that does not feel dry at all, yet it completely eliminates oiliness on the skin. Very expensive but worth the price.
Gusta R Sharpsburg, GA
I'm usually hesitant about buying scrubs since I have cystic pimple prone skin. This scrub is perfect and gentle. I've used it every other day since I received it. It buffs away my blackheads and breakouts. I love it!
Ginger N Vernal, UT
I just love how this polish feels and smells on my skin. I have to hide this product away from my sister because she love it just as well. I will become a return buyer for sure!
Nicole R Chaffee, MO